Cross Country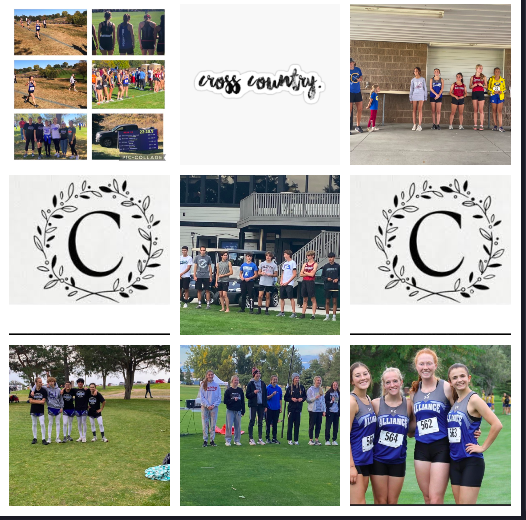 This year at Alliance High School, the cross country team has two coaches, Kelly Erickson and Coach Kazire. Their first race was in Scottsbluff at the golf course. The team's last race of the season was at the golf course in Ogallala.  The girls that participated in cross country this year were Mikayla Seebohm, Makayla Hood, Lily Wagner, and Angie Davis. For the boys, we have Mario Rodriquez, Benjamin Cassett-Reina, Gabe Sanders, Christian Soriano and Joseph Steele. 
Mario Rodriguez stated that he was "dragged" into cross country by one of his friends that asked what sports Mario did and if he liked to run. He said he was in track, "I said yes and they picked me up, literally, and took me over to the coach." Ben started running 5ks with his dad ever since he was little and noticed his dad running 5 or 6ks here and there. In school, he realized how fast he was when he would run the mile. Seeing how fast he could run, got him interested in joining cross country. Another reason he started running in cross country is because he really loves to run. He started cross country when he came into seventh grade. 
Running during the summer to build endurance helped Mario prepare for the season. It played a big part in his improvement from last year to this year. Ben noted that running in the morning, every summer when he could, and doing summer weights, prepared him for the season. Mario's favorite thing about cross country is how close the whole team is. Mario states that it really feels more like a family than a team, "I can't think of a time we won as a team but there have been moments where we all beat our personal records and I count that as a win." 
Ben's favorite thing about cross country is how supportive everyone is including the other teams, "When i'm running, other teams will ask if I want water if my other teammates are not there." 
Cross country starts up again in the beginning of the school year in August, 2022. Ben highly encourages students to get into the sport. The number of runners on their team was very low this year and they are trying to bring that number up in the coming year. He then explains, "A lot of people think that cross country is meant for skinny people, fit people that can run long distance. That's not it. Like with me, people ask me if do cross country and I tell them yes. They tell me, 'You're really good and well we can't run.' I tell them that for me, my running came from genetics and I trained before and got my body used to running and to push through the pain. Anybody can do cross country, they just got to push themselves during practices… I recommend it for everybody.' "
The spud wishes them luck next year!