Cross Country Preview 2021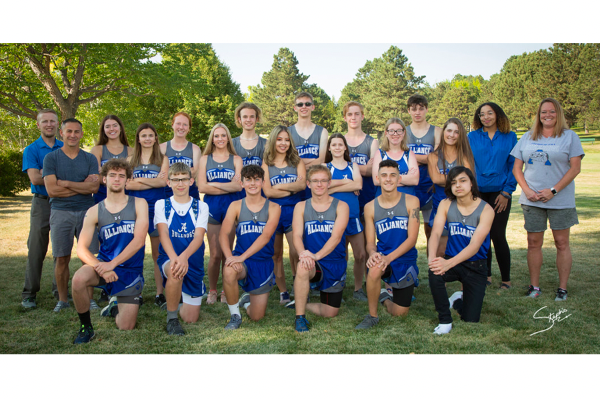 Starting in August, cross country season began at AHS. One of the coaches, Kelly Erickson, had the opportunity to inform us of how the season has been going so far. It is currently Erickson's second year coaching cross country. When asked how she started coaching, she stated that the team was a great group of athletes. When the opportunity became available, she took her chance to jump in.
Erickson ran in high school as well. Because of this, she became interested in the sport. She stated that she did not run cross country but had participated in track. She started as a sprinter, but later on she tried long distance. Erickson enjoyed the experience and began to appreciate the sport. When asked what her favorite thing about cross country is, she replied, "I love the sport. Not only do you get to participate on an amazing team, but you also get to challenge yourself as an individual." She had also stated that, "cross country doesn't just take physical strength but mental strength as well." Because of this, she loves watching the students accomplish more than what they thought they could.
Preparing for the season takes months of conditioning. Erickson invited the team to do group runs in the summer as a way to get the athletes in shape. One of the team members, Benjamin Cassatt-Reina, had mentioned that although it wasn't mandatory, he loved running in the summer and it helped him prepare. He has enjoyed running ever since he was little.
Cassatt-Reina states, "My team is really fun to run with [and] they always keep me up on my toes." His experience running with the AHS cross country team has taught him to keep going. He is looking forward to seeing who all from the team gets the opportunity to run at state this year. Erickson is excited to see what the returning runners accomplish and to see what they can bring to the team. The SPUD is happy to support the team and see what the cross country team has to show this year!