Boy's Basketball Preview
Now that it is November, we have officially started basketball season! The 2020-2021 Alliance High School boy's basketball team has many hopes of making it far this year. Led by their coach Michael Baker, the boys are ready to start practicing for their season. This year is going to be a little different compared to those from the past for many reasons. 
Last year, the boys had a chance to play in front of an audience for most of the year, but COVID-19 will make that difficult this year. The NSAA (Nebraska School Activities Association) has announced that only four people that live in your household are allowed to attend games. This is very unappealing to many players as well as high schoolers that attend games. There will be no Dawg Pound this year, and many people are upset about it. A large part of playing a sport is the feedback you get from the crowd. The presence of the audience pushes players to do better, and allows for a higher positive energy in the gym.
Jaden Kelley, a senior who has recently moved back to Alliance, touched on many things about their upcoming season. He stated, "What I am looking forward to most is getting to play with my old friends, and having fun this season." The coach and other players said, "Their team goal is to try to go undefeated this year, and make it to the state tournament." A major prediction that the team made is that they will be going undefeated this season. Kelley added that he has many personal goals this season including, "To play hard all season and to hopefully not get hurt." Kelley's inspiration is his grandfather, because, "he always works hard to be able to get me where I'm at now." The boys think their hardest competition is going to be Scottsbluff this year, because they always have a decent team. They are all looking forward to starting their season.
This is going to be a difficult year, but hopefully a great one. Even though many students will not be able to attend the games, they will still be cheering them on in spirit and tuning in to watch them play on Striv. The SPUD will be supporting the boys from home, and wishing them good luck this season!
About the Contributor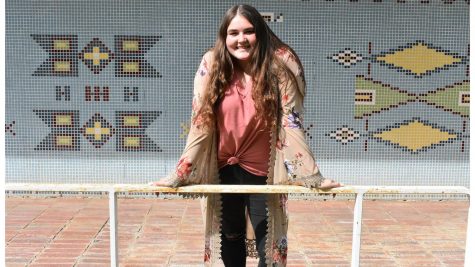 Karly Wangler, Staff Writer
Hey everyone! My name is Karly Wangler, and I am a senior at AHS. I am 17 years old, but will turn 18 in October. I am the daughter of Tim and Jeralee...