2020 Cross Country Preview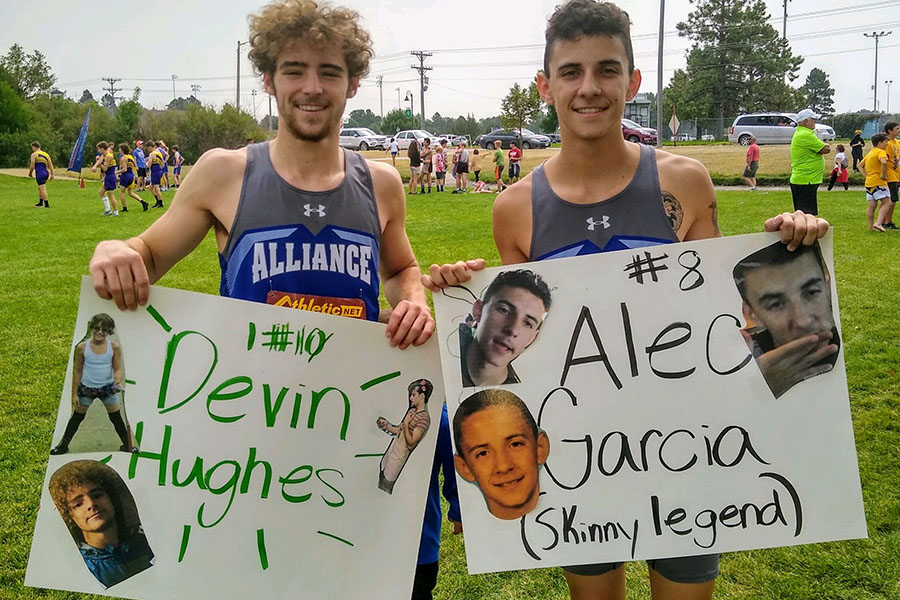 Cross country is a sport that will test you physically and mentally. You need to have a special endurance and a positive mental state to push through the harsh courses members have to run. Here in Alliance, our cross country team consists of members from both the high school and the middle school. They all join together in the mornings or after school for practice, which is run by the head coach Kelly Erickson.
This is Erickson's first year coaching cross country. When asked why she was interested in being a coach, she remarked, "I think distance running is one of the toughest sports there is, physically and mentally. There is no better feeling than finishing a run and knowing you did your best. It is a great sport for challenging yourself as an individual, but also for working as a team. I have been following the cross country team for years, so I already knew it was a great group of athletes that felt like a family, and when the position became available, I knew that it was something I wanted to be a part of." Her best experience so far has been, "getting to know the athletes and to celebrate their successes."
In cross country competitions, the high schoolers run 3.2 miles overall, and the middle schoolers run 1.5 miles. During practice, the runners from the high school run about 18 to 22 miles every week. Middle school runs a little less with only 15 to 18 miles every week. Coach Erickson talked about how the runners prepare for the season. She stated, "We start by inviting anyone who is able to get together at least once a week in the summer for a run. As with any sport or activity, it is so much harder to get back into shape if you haven't been doing anything. So the more running we do before the season starts, the better we will be." When interviewing seniors Alec Garcia and Diana Kollars, they both agreed that there is a lot of running to do during the summer to get ready for the season.
In cross country, the members tend to achieve high goals. Erickson noted, "My main goal for the team is basically to try their hardest at every meet, and to feel good about their accomplishments. Having runners make it to state would be an added bonus." Garcia said that he has several goals to accomplish this year. "I want to try and beat 18:25. That's my P.R., and try to make it to state." Kollars mentioned she personally would like to "run in the 23's." They mentioned a big part of cross country is to stay positive and keep pushing each other. Erickson commented, "We have such a great group of runners, and they all bring something to the team, so it is hard to choose who will stand out. Alec Garcia has been a strong runner this year and is always one of our top finshers. Ben Assatt-Reina is a freshman this year who is already showing a lot of promise. Mikayla Seebohm and Diana Kollars have made improvements in every race."
Since XC is such a skillful sport, there is some difficult competition. When asked who the hardest competition would be, Kollars replied, "Myself." This sport tests members physically and mentally. Garcia's best advice is "You can't just show up and not try. Don't walk, that doesn't make you any better. Always push yourselves. This isn't a sport you can just walk into and naturally be good at it. It takes lots of practice."
The AHS Cross Country team has a couple more meets until Districts this season. The SPUD wishes you all the best of luck. Go Bulldogs!
About the Contributor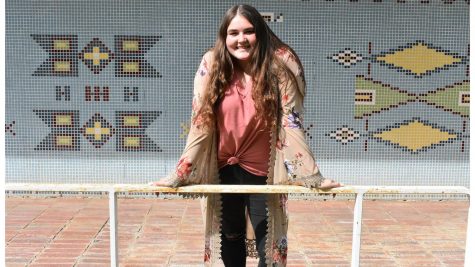 Karly Wangler, Staff Writer
Hey everyone! My name is Karly Wangler, and I am a senior at AHS. I am 17 years old, but will turn 18 in October. I am the daughter of Tim and Jeralee...