Wrestling preview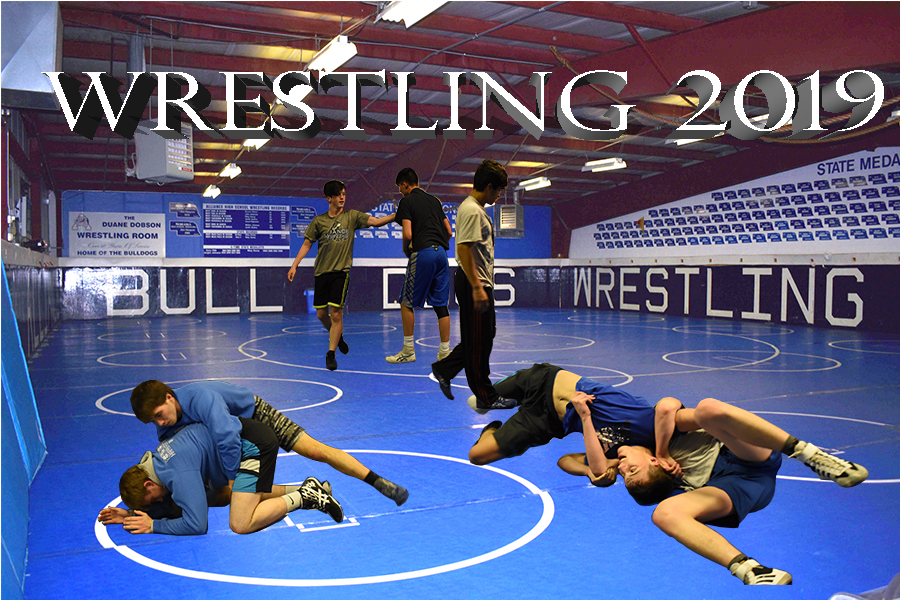 Wrestling is a sport that involves a lot of technique, Alliance High have spent a lot of time working on their form and technique. The 2019-20 wrestling season has already started and is already off to a great start.
 The wrestlers had their first meet on Friday, December 7. The varsity meet was held in Ogallala and the JV meet was held in Cozad. The wrestlers' had their first home meet on Tuesday, December 10, against hot springs with 43 points.
There are two types of wrestling meets. There is a duel; where two teams go against each other. Each win counts for points and are totaled for a final score. There is also a tournament, where individuals wrestle in a certain weight class in a bracket format.
There are three coaches overall. The head coach being Nick Myers, and the assistant coaches; Duane Dobson and Rob Hood. The wrestling team has four managers Jaycee Acosta, Nikki Haller, Chloe Mann, and Karly Swanson.
Coach Myers, the Alliance wrestling coach, talked about what wrestlers do during their practices. Most of the wrestling practices are held after school and last about two hours. During practices, the coaches will go over wrestling drills and work with each student individually, making sure that the students have their technique down and that it works for them. As Coach Myers says, "Each kid needs something different. I have got 20 different kids who each need something different and specific to them." At the end of practice, coaches will have the wrestlers do a live wrestling match, which is just a small match between each other. Coach Myers says, "It is to get their heart rate up before the end of practice." Most of the wrestlers' conditioning comes straight from the drills.
In wrestling, each wrestler has to be in a specific weight class. So for wrestlers, this means they have to go through a process called 'weight cutting.' When asked, Matthew Escamilla talked about the process by saying, "you do not eat, you drink very little. You do not eat very much. Maybe like one meal every two days." Asa Johnson, a junior at Alliance High School, explained the process as, "you miss a couple of meals here and there. When the meet gets a bit closer you really start cutting stuff off. You start to get grouchy." Cutting weight is something that requires a lot of self-control. Wrestlers really have to stay focused and committed. Even eating one meal can really through off their weight.  Most wrestlers will not eat until after they weight in. While not every wrestler needs to cut weight, some choose to, so they can wrestle in a specific weight class. Some wrestlers have to eat more to raise their weight so they can wrestle in a higher weight class.
Wrestler, Angel Acosta, a freshman at AHS, says that "The sport is very intense." Comparing it to middle school Angel said, "Middle school was kind of easy, and you have to work harder here in the high school, but you didn't really have to manage your weight."
The wrestling roster will change from time to time. Whether its a wrestler moves weight class or someone gets moved to or from varsity. This is the current roster:
Tyler Cotton 106 
Tory Picketpin 113 
Ian Erickson 120 
Tyson Knuab 120
Zane Stoike 126
Jaxon Minnick 132
 Asa Johnson 138
Nolan Nagaki 152
Erik Folchert 152
Philip Halstead 160
Waylon Cash 160
Keegan Grant 170
Matthew Escamilla 195
Jace Moss 220
 We have two wrestlers in the heavyweight class. Hunter Kilnkerman and Caleb Garcia.
Our wrestlers are off to a great start and still have more meets to go. Let's hope they have a great season!
About the Contributor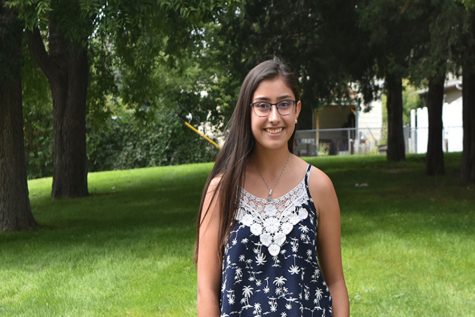 Yaasmyn Rodriguez, Staff writer
Hi! I'm Yaasmyn Rodriguez. I'm 15, a sophomore in Alliance. My parents are Angelica and Jaime Rodriguez. This is my 1st year writing for The SPUD,...