State Basketball 2019
Hang on for a minute...we're trying to find some more stories you might like.
It was a dog fight the night of Thursday, March 7 as the Alliance Bulldogs took on the Aurora Huskies in their first game of the 2019 boy's basketball state tournament. The boys went into the game with high hopes after their close win against Mt. Michael Moore, but ultimately fell short.
The first quarter started off strong for the Alliance boys when senior, Reece Jensen, scored the first field goal of the game. It was a steady back and forth between the two teams, each point the Bulldogs scored was quickly countered by the Huskies, and there never was a strong point advantage on either side. By the end of the first quarter the Alliance Bulldogs were ahead by two points, the score 13-11.
The Bulldogs had a rough second quarter and were unable to score for the first half of the quarter, allowing the Huskies to gain a decent lead. With four minutes left on the clock, Head Coach, Michael Baker, called a timeout to refocus the boys and reconfigure their strategy on the other end of the court. Even though the Bulldogs were able to score a few points against the Huskies, they ended the first half of the state game with 18 points against Aurora's 34.
The Bulldogs stumbled through the third quarter, allowing the Huskies to gain some serious headway. No matter how hard they tried, the boys just couldn't find a weak spot in Aurora's thick defense and had a hard time maintaining their own defensive strategy. The Bulldogs ended the quarter with 29 points, while the Huskies had 54.
Even though they were behind by a considerable amount of points, the Bulldogs continued to fight against the Huskies and slowly gained their momentum back. However, there wasn't enough time left in the game and the Alliance Bulldogs lost 49- 71 against the Aurora Huskies.
"The guys were fearless. They didn't ever back down from a challenge." stated Coach Baker after the game.
Even though the boy's basketball team may not have ended their season when they wanted to, they did end it where they wanted. Throughout the season, the entire team strived to make it to the state tournament, and it seemed that all their hard work paid off. They may not have defeated the Aurora Huskies, but they did play some pretty amazing games over the course of the season. The future of the Alliance Bulldog boys basketball team looks bright and I wish them nothing but the best as they fight to make their way back to state next year.
About the Contributors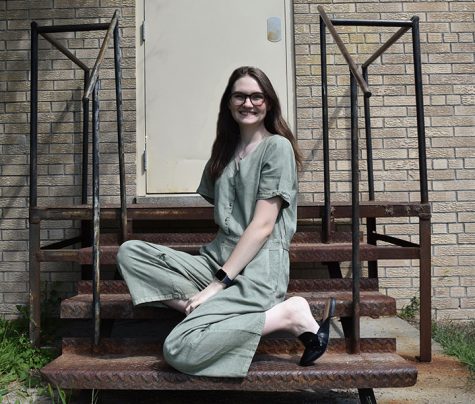 Aubrie Lawrence, Editor-in-Chief
Hi! I'm Aubrie Lawrence. This is my third year writing for the SPUD. I am a Senior here at AHS, and I am the Editor-in-Chief for the SPUD. I am the oldest...