Bowling: It's Up Our Lanes
Hang on for a minute...we're trying to find some more stories you might like.
As volleyball, softball, football, cross-country, and boys tennis are coming to an end, another sport is arising. This sport is Unified Bowling.
Unified Bowling is coached by Laura and Joseph Mangas. This will be their third year coaching. Their goal this year is to make it back to state competition in Lincoln on December 3. The main goal behind unified sports is to get students with and without disabilities to work together on a team.
This season brought an interest to the sport for many students seeing as last year the team were state champions. There are 15 new bowlers and 15 returning along with two managers. The seniors include: Adrien Fortner, Jacob McCracken, and Tanner Holten. These three have their eyes set on another championship title. The other returning bowlers include Zoey Boyer, Jack Collins, Caleb Garcia, Camden Garcia, Elizabeth Garza, Kyra Quick, Ben Ritchie, Dylan Sward, and Jacey Vogel. There are also some new faces including: Gavyn Bossell, Derrika Boyer, Rhonda Clark, Savanna Connelly, Chance Crowe, Bryson Darveau, Salina DeLaCruz, Noah Drew, Alesha ThisFortner, Tyler Jensen, Addison Lewis, Jackson Moomey, Meagan Morgan, Kingston Werner, and Michael Zuniga.
Unified Bowling spikes many students' interest because it's something unique. Mainly, because it is partnered with the Special Olympics. Mr. Mangas said, " The best part is watching the interaction between the athletes and partners. Without unified sports, this interaction, friendship and special sportsmanship wouldn't be possible."
Unified Sports an inclusive sports program that combines an approximately equal number of Special Olympics athletes (individuals with intellectual disabilities) and partners (individuals without intellectual disabilities) on teams for training and competition. The main goal behind unified sports is to get students with and without disabilities to work together on a team. Returning bowler, Zoey Boyer, quoted, "Bowling is amazing. Even if you don't like the people in it everyone is your family. Everyone has your back and stands up for one another."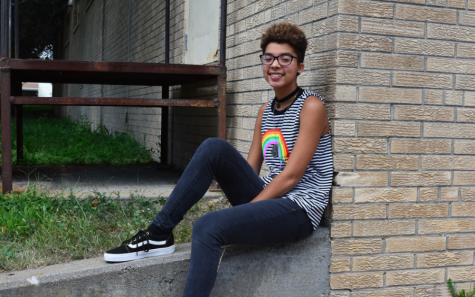 Da'Nautica Thomas, Staff Writer
Hey, my name is Da'Nautica Thomas. I'm 16 years old. I'm a Junior at AHS. This is my first year of writing for the SPUD. I hope to get better as a...