Volleyball : Pilfold Invite/Pink Out
Hang on for a minute...we're trying to find some more stories you might like.
The Alliance volleyball team hosted the yearly invite this past weekend, the "Pilfold Invite." This invite happens every year and the teams this year included : Sioux County, Crazy Horse, Little Wound, Hyannis, Chadron, Yuma and Oelrichs. It came down to Alliance and Yuma in the championship game, unfortunately, Alliance fell short, placing 2nd.
The theme of this tournament was to support the fight against cancer. The players' wore pink jerseys, and some put a pink ribbon in their hair. The players' also filled out a paper saying "I play for…" with who they are playing for and the type of cancer they have or had.
In addition, the invite is named after Sandra Pilfold, a former AHS volleyball coach. It wa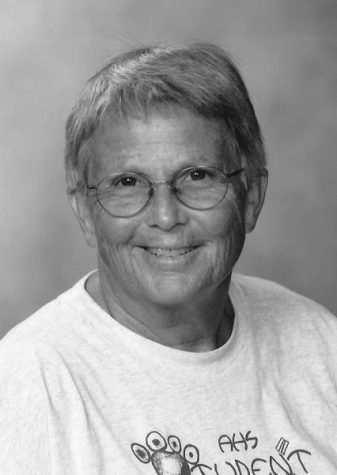 s a tribute to all of her years of dedication to Alliance High School. Coach Pilfold started coaching in the 70's and ended in the 90's. She also was a teacher, and recently retired 7 years ago.
"She was an extremely organized and intense coach! Everyone respected her and did not want to let her down! She drilled the fundamental skills and always got the most out of us! She taught us accountability and responsibility
and did not accept excuses. She is one of the most amazing people I have ever met! Everyone loves coach! I don't know where I would be without her! She has been one of the biggest influences in my life and I lover her!" says Coach Hiemstra.
Although, Coach Pilfold ended her coaching career, she still dedicates her time to volunteering. "Coach Pilfold stays involved because she loves the kids and the sports. She also volunteers to coach track! "Again, her depth of knowledge is remarkable!" continues Coach Hiemstra. You will always see her on the volleyball court, or at the track!