Recognizing Foreign Influences
For a very long time, American award shows have stayed mostly, well, American. This could be due to the fact that we are a hot spot for the entertainment industry with Hollywood. However, there is no denying that other parts of the world have a massive influence on our culture.
It seems as though very few times do you see someone from a foreign country win an award at an American show. This may seem pretty normal, as they are "American awards shows." Many times though, foreign creators and films make it high into our charts. Although many awards shows do offer an "International Award" or other related awards, such as "Best Foreign Language Film" at the Academy Awards, these creators often deserve a bit more. Many other foreign awards shows have embraced others' influences on their countries, and not just through extra categories. The BRIT Awards and the BAFTA have often awarded foreign creators. This is because even though they are not directly in the country, they still have a strong impact on the country. Quite a few Americans even win at these events, such as Billie Eilish this year at the BRIT awards.
It makes sense to have a majority of American winners, however, more recently America has taken a step in the right direction. More and more, we are seeing these awards shows take notice of other countries' influences. Although they did not win an award, Korean Pop group BTS was nominated for a Grammy last year. This is huge because even if you do not listen to K-pop you have to realize that they have made a huge impact on America, flying high on our charts.
One of the biggest steps taken this year though was Parasite winning Best Picture, Best Original Screenplay, and Best Foreign Film. This film was created and directed by South Korean director Bong Joon-ho. It is amazing to see that a piece of art like this can be fully recognized for its brilliance, especially at a film awards show like the Academy Awards. Many times the movies that win at these events are simply the biggest, not always the best. Parasite left an impact on citizens of many countries and it is amazing to see that taken into account for such a prestigious awards show.
Hopefully, these examples will grow and grow over the next few years. It seems that we are going in the right direction for this to happen. So, as more and more foreign art is created that strongly influences America, more and more awards shows should follow suit in recognizing this.
About the Contributor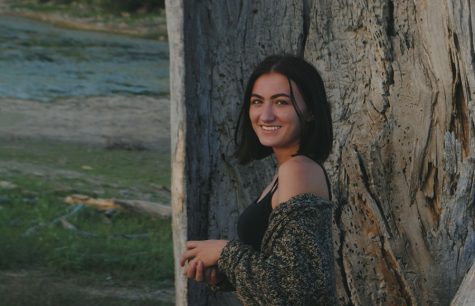 Margaret Hoff, Editor-in-chief
Hello readers, my name is Margaret Hoff and this is my third and final year writing for the Spud. This year, as a Senior, I have been promoted to Co-Editor-in-Cheif....