Social Distancing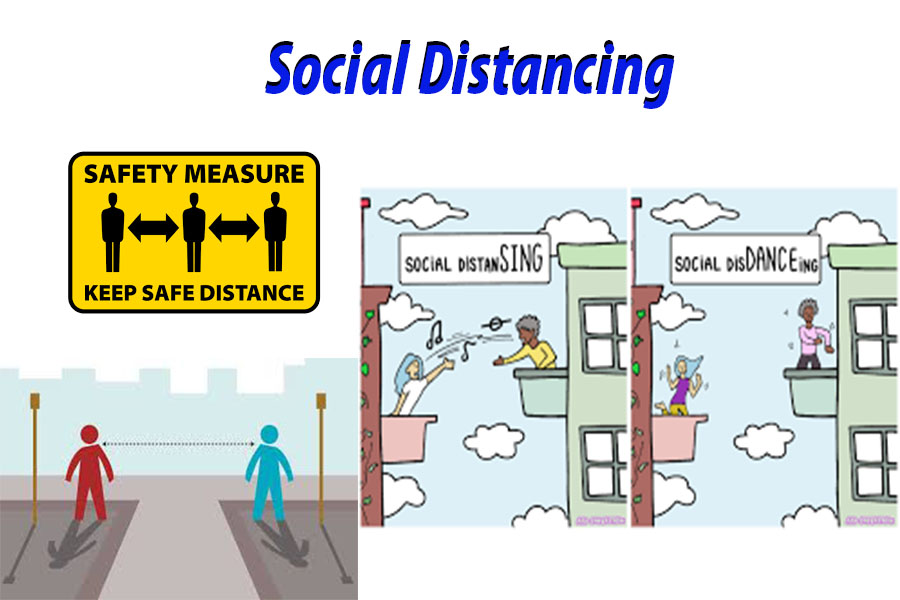 As many of you already know, social distancing is the act of distancing yourself from people that do not currently live in your household. In addition to that, it is avoiding gatherings of seven or more people, and at gatherings staying at least six feet away from others. People all over the United States and the world have been asked to do this in order to prevent and slow the spread of COVID-19. 
Although many people still have jobs that make social distancing hard, it is important to take the necessary precautions which include; washing your hands frequently, wearing a mask, covering your mouth when you cough or sneeze and avoiding touching your face. 
AHS junior, Courtney Cox was asked whether she was practicing social distancing and she replied, "I have been practicing social distancing. I haven't been able to be with anyone for about a month now." When asked if she believed if it was helping she responded, "Yes, especially in large cities. It can also help protect people that have a higher risk of dying." She also stated, "I know we live in a small community but I think it would be smart to exercise caution when going to bigger towns like Scottsbluff where there are more cases." 
I also asked the same questions to AHS senior, Jewelia Taylor. When asked if she had been practicing social distancing, Taylor also replied with, "Yes, I've been practicing social distancing but I also have not been completely isolating myself. I have allowed myself to see two people, but I am still making an effort to reduce my contact with others." She then stated, "I think we are lucky we are in a rural town and have not had many recorded cases yet, so we may feel like we shouldn't be distancing. However, I think it is benefiting us because not only does it keep our hospitals from becoming overwhelmed but it also buys us some time to research this virus so we can see potential effective treatment and/or a vaccine."
Social distancing isn't as bad as it seems because there are still plenty of ways to stay in touch with your friends. People can continue to communicate through social media platforms, such as Instagram, Snapchat, Twitter, Facebook and Tik Tok. If texting isn't enough and you'd rather actually speak to friends, Zoom, Facetime, Skype or other video call platforms are an extra way to stay in touch. Many websites have also been developed to help keep people entertained with their friends from a distance. There are now websites that allow people to play various card games online such as Cards Against Humanity, Crazy 8's and many more. 
Ultimately, social distancing is helping our community and our world by preventing and slowing the spread of COVID-19. If we continue to practice it, we will buy time for scientists and health professionals to get the virus under control. So please, remember to social distance, and as many say, "April distance brings May existence."
About the Contributor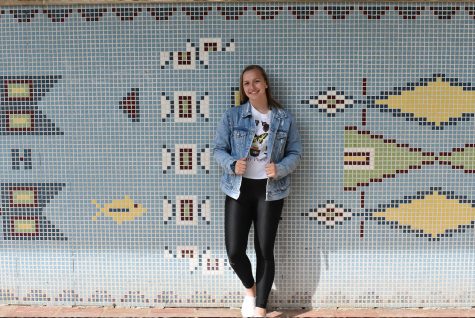 Kelsey Horton, Senior Editor
Hey everybody! My name is Kelsey Horton, I am a senior at Alliance High School. I am the 18 year old daughter of Lyle and Kate Horton. My older brother,...