"The Act": The story of Gypsy and Dee Dee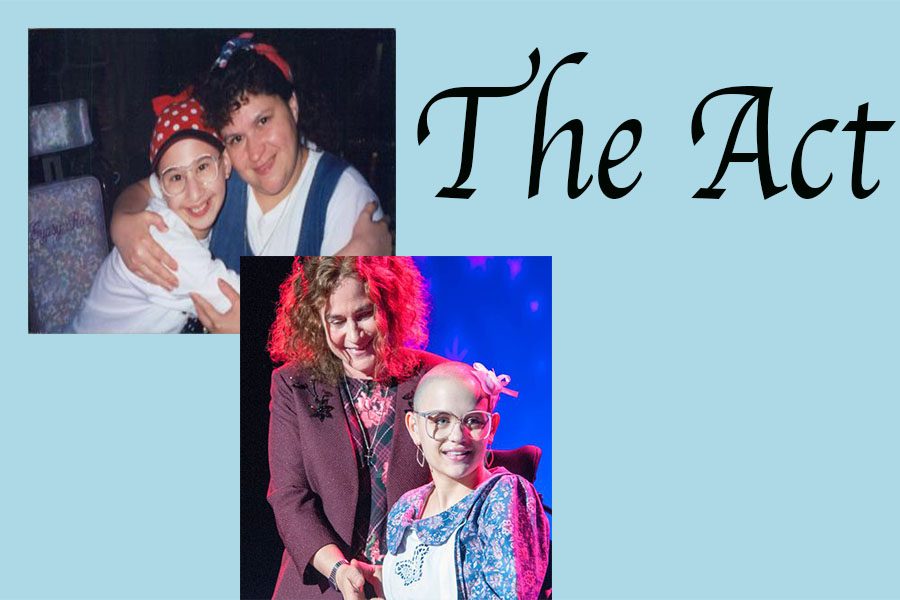 The Story of Dee Dee Blanchard, and Gypsy Blanchard is no regular family story. Their story has been spread on news platforms across the country and it is definitely not an unfamiliar topic, now that a TV show has been made about the shocking story.
Dee Dee and Gypsy Rose Blanchard lived in the small uneventful town of Greene County Missiouri, when the deceased body of Dee Dee Blanchard was discovered.
For as long as Gypsy was alive, her whole life was an act. Although she did not know it at first, Gypsy's mother Dee Dee was assumed to have had Munchausen syndrome by proxy. This syndrome was otherwise known as Facitious disorder imposed on another. In Gypsy's life span, she is manipulated, and abused mentally and physically, as well as trapped. Her whole life she had been told by her mother that she had a multitude of disorders and diseases. A few of those diseases included "leukemia, asthma, muscular dystrophy, along with several other chronic conditions and had the 'mental capacity of a 7-year-old due to brain damage.'" Her medicine cabinent contained an unbelieveable amount of prescribed medicine. Dee Dee also went so far as to her forget her age and always Gypsy several different stories as to when she was born and what her age was.
That all changed in 2015 when Dee Dee was found dead in her pink home in Greene County, Missouri. Eventually, after a thorough investigation of the scene: Gypsy Rose and her reported boyfriend of the time, Nicholas Godejohn were found guilty. Gypsy and Nicholas had this murder planned to a T and one night Nicholas took Dee Dee's life away.
Gypsy, however, was trapped and confined to a wheel chair her whole life because of her mother. She was being fed lie after lie so, eventually she fell off the rail and did the only thing she could think of. With all of this being said, Gyspy was sentenced to 10 years while her then boyfriend was sentenced to life in prison.
On a Dr. Phil segment of this story, Gypsy Rose explained that she feels as if she is more free in prison than she ever was in the comfort of her own home.
All of the news and controversy of this shocking news story made the people talk and social media rave about this tragic story. This year Hulu came out with it's own story of this case. The series is called "The Act." In this show, Gyspy is played by Joey King, Dee Dee is played by Patricia Arquette, and Nicholas is played by Calum Worthy. The show protrays the life Gyspy went through during her years with her mother and all the pain she endured. It also highlights the double life she lived. When Gyspy grew older she came to realize her circumstances. She knew she could walk, and she knew she wasn't allergic to the things her mother claimed. At night, on the show, Gyspy would sneak away from her mom and do normal teenanager things.
However, there has been major controversy over rights of the show. An article came out claiming that Gypsy and the Blanchard family may take legal action and sue the creators of the show "The Act." According to an article, Gypsy had written an email stating that it is unprofessional that producers and co-producer's have used her name and her story without her consent. The family of Gyspy also stated that they find that it is a not an accurate represention of Dee Dee's and Gypsy's story.
It's important to know the story of Gypsy and to raise awareness of Dee Dee's diagnosis. All in all, "The Act" does give an insight into Gypsy Rose Blanchard's life, even if it isn't the whole story.