Upcoming Music: March 2018
Hang on for a minute...we're trying to find some more stories you might like.
As the cold weather starts to slow down, the production of new music starts to increase. As we head into March, eager students are starting to see the light at the end of the school year: summertime. Many artists can feel the excitement of summer getting closer, so they reach for the goal of creating hit songs that every teen can blast on their car radios.
Judas Priest: Firepower
The band "Judas Priest" is one of the greatest heavy metal bands that was established in 1969. Although the band may be older than others, they should not be sold short of what they can accomplish. "Screaming for Vengeance" was one of their best selling albums in 1982. Their most recent album "Firepower" is going to be released on March 9, 2018. This album has been in the works since 2015, and the band states this album is going to be its own thing, and different from anything they have ever done before. The band's members have been switched out throughout the years, but they are certainly still one of the current great rock bands. Some of the songs within this album are "Children of the Sun," "Guardians," "Flame Thrower," Never the Heroes," and many others.
Scotty McCreery: Seasons Change
After Scotty McCreery won the show "American Idol" on May 27, 2011, the solo artist has had a successful career as a musician. The country singer is known for one of his popular hit singles, "Five More Minutes" which was released in July of 2017. Scotty is the only country singer in the United States to have a hit single without a record label standing behind him. There has not been a preview as to what will appear on his newest album "Seasons Change". The album is set to be released on March 16, 2018. The anticipation to see what's coming from his new album is high.
Jack White: Boarding House Reach
Most people know Jack White as being the lead singer and guitarist of a duo band called "The White Stripes." Some of their popular songs are "Fell in Love with a Girl" and "Seven Nation Army." Jack currently is now pursuing his solo career, as he releases his third album. Jack has been working on the album "Boarding House Reach" for a little over a year now. The album is being released on March 23, 2018. He is trying to reinvent himself in the way that he writes his music and thinks his album is one of the best he has produced. Jack White has been quite the underdog throughout his solo career, so maybe this album will help move him to the top.
The many different genres and artists that are producing music in March results in endless opportunity. The artists are just now coming out of hiding to make a big change happen with today's music.
More Upcoming Music:
Calum Scott: Only Human- March 9
Myles Kennedy: Year of the Tiger- March 9
Fickle Friends: You Are Someone Else- March 16
George Ezra: Staying at Tamara's- March 23
Kate Nash: Yesterday Was Forever- March 30
En Vogue: Electric Café- March 30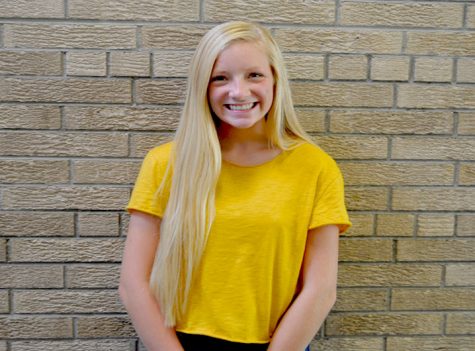 Khloe Felker, Staff Writer
Hi everybody! I'm Khloe Felker. I'm a sophomore here at AHS and this is my first year writing for the SPUD. I am the 15 year old daughter of Michelle...