Upcoming Music: February 2018
Hang on for a minute...we're trying to find some more stories you might like.
On January 28, 2018, the 60th Annual Grammy Award were held. During the awards show, many different artists perform their hits or get awards for their music that made a big boom in the music industry. These awards are only presented to the best of the best, and every artist is working their way up to get their own award someday. This creates an endless amount of hard work put in by the artists to get a hit and possibly win a Grammy. Justin Timberlake, MGMT, and Danielle Nicole are working toward the goal of having a hit album for the month of February.
Justin Timberlake's fifth studio album: Man of the Woods
Justin Timberlake has always been a fan favorite, and one that definitely makes the ladies starstruck. After leaving the very popular band "NSYNC", Timberlake has been pretty successful in his solo career. Not only is he a talented artist, but he is also an actor. He has starred in the films: Trolls, Bad Teachers, Friends With Benefits, and other successful movies. The first single of his album is "Filthy" was released on January 5, 2018. The rest of the album is going to be released on February 2, 2018. Although Justin was one of the more popular artists in the early 2000's, he is still a relevant artist today.
MGMT: Little Dark Age
MGMT is a rock band that was formed at Wesleyan University in Nebraska. They are not a very well-known band, but have been around since 2002. Little Dark Age will be MGMT's fourth studio album that is set to be released on February 9, 2018. Although many people may not know about this band, they should definitely be classified as an underrated band. They have many fans that love the way they express themselves through their music. It seems as if most rock bands aren't afraid to say what is on their mind. This is rock music is very popular because a lot of people want to hear the honest truth about things, and to not be told white lies. Some of the songs coming out on the album are, "She Works Out Too Much," "When You Die," "Days That Got Away," and many others.
Danielle Nicole: Cry No More
Danielle Nicole is an American blues musician. Like many other successful artists that have gone solo, Danielle was once apart of the band "Trampled Under Foot." They were a pretty successful blues band that was nominated as one of the best bands of the years. Her first album during her solo career is called "Wolf Den" which was released in September 2015. Her newest album "Cry No More" is set to be released February 23, 2018.
There's a little bit of every genre of music coming out sometime in February. Music diversity is a great thing to have when going through the new year. Music changes with time, and it is certainly changing in new great ways.
More Upcoming Music:
Rhye: "Blood"– December 2
Shannon Noll: "Unbroken"– December 2
Don Diablo: "Future"– February 9
Band-Maid: "World Domination" -February 14
Brandi Carlile: "By the Way, I Forgive You"– February 16
Vance Joy: "Nation of Two"-February 23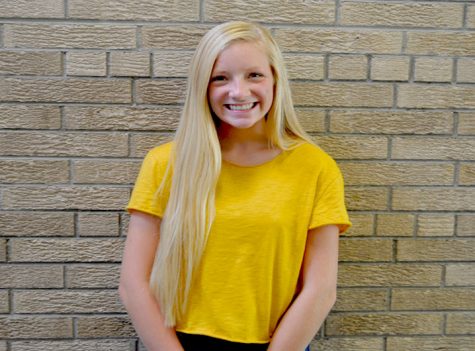 Khloe Felker, Staff Writer
Hi everybody! I'm Khloe Felker. I'm a sophomore here at AHS and this is my first year writing for the SPUD. I am the 15 year old daughter of Michelle...