Upcoming Music: December 2017
Hang on for a minute...we're trying to find some more stories you might like.
December is a month full of excitement. Most kids are counting down the minutes until Christmas Day is finally here, while others cannot wait until it is New Year's. December is bursting with hope and change. As we get closer and closer to Christmas, Christmas music has become all the craze, while others prefer to listen to throwback songs, or the most recently released albums.
Luke Bryan's newest album: What Makes You Country
Although Christmas music is the most favorable music of the month, many artists continue to release the music they have already been producing. The very popular country singer-songwriter, Luke Bryan, is releasing his new album "What Makes You Country" on December 8. His new album will consist of the songs "What Makes You Country", "Out Of Nowhere", "Light It Up", "Most People Are Good", "Bad Lovers", "She's A Hot One" and more. Luke is known for creating popular albums and many favorable singles loved by all of his fans. One thing people can always count on when it comes to Luke; he never lets his fans down and never fails to amaze everybody with making a better album than the one before.
Post Malone's newest album: "Beerbongs & Bentleys"
All the rage on social media is about Post Malone's new album "Beerbongs & Bentleys" which is to be released on December 1. Malone is one of the most popular teen artists at the time, as his music is relatable across the board and appeals to almost everyone's emotional side. Malone was first discovered in February 2015, when he came out with his hit single "White Iverson". Ever since then, he has been crawling his way up the charts with other releases such as "Congratulations" and "Rockstar".
Eminem's ninth studio album: Revival
Early 2000's rapper, Eminem, otherwise known as Slim Shady is making a comeback with his new album "Revival" on December 15. Eminem was a best selling artist in the 2000's, with many loved songs and albums released. Because of this, he was then given the name "King of Hip Hop". He has a way of making his fans feel like they are not alone in the challenges they face in life as he has been in similar situations such as having a bad childhood, and being a young parent. Eminem has been proving everybody wrong since he started his career because of the stereotypical belief that white people should not and cannot rap. Not only did he prove everybody wrong, but he also surprised himself by becoming the "King of Hip Hop". Nobody expected the uprise Eminem had in his career with all of his amazing music, and nothing less should be expected of what is to come from his new album. The album has been in the works since 2015, and now Eminem feels confident he is ready to release his newest masterpiece.
This is it for the rest of 2017's new albums. There are many well-known artists that are coming out with albums this month. There are high expectations from all the fans to hear what their favorite artist has done this time. Everyone seems on the edge of their seats eagerly waiting for what is to come for music in 2018.
More Upcoming Music:
Morbid Angel: "Kingdoms Disdained" -December 1
Chris Stapleton: "From A Room: Volume 2"- December 1
G-Eazy: "The Beautiful & Damned" -December 15
Too $hort: "The Pimp Tape" -December 15
Linkin Park: "One More Light: Live" -December 15
N.E.R.D: "No_One Ever Really Dies" -December 15
Morbid Angel: "Kingdoms Disdained" -December 1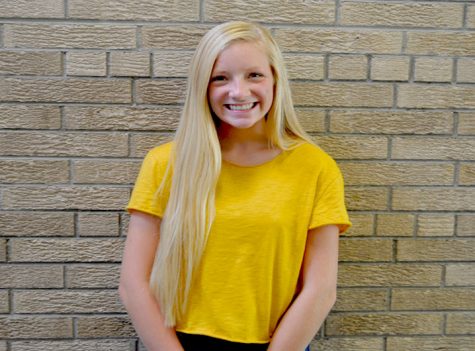 Khloe Felker, Staff Writer
Hi everybody! I'm Khloe Felker. I'm a sophomore here at AHS and this is my first year writing for the SPUD. I am the 15 year old daughter of Michelle...