Upcoming Movies: April 2020
School may have been canceled and the movie business may have gone down, but that does not stop new releases entirely! This month there are still many movies to be released through alternative means, such as online and through streaming services. Many film companies have postponed their release dates as well. A lot of the upcoming films will be available via Amazon's new Prime Cinema. So far, only a few movies have been confirmed to be released online. Nonetheless, let's jump into the top movies this month!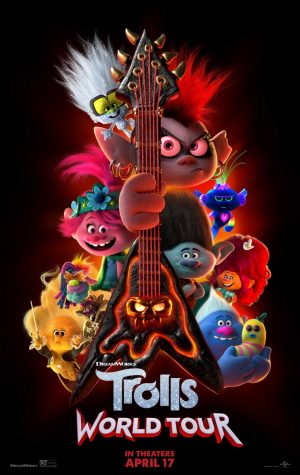 Trolls World Tour (PG)- April 10
Poppy and Branch return and discover that they are part of one of the six different Troll tribes scattered over six different lands. Each of these tribes are devoted to six different kinds of music: Funk, Country, Techno, Classical, Pop, and Rock. So, they decide to go on a new adventure that makes their world a whole lot bigger and musical. A member of hard-rock royalty, Queen Barb, aided by her father King Thrash, wants to destroy all other kinds of music to let rock reign supreme though. With the fate of the world at stake, Poppy and Branch, along with their friends, set out to visit all the other lands to unify the Trolls in harmony against Barb, who's looking to upstage them all.
Directed By: Walt Dohrn
Screenwriter: Maya Forbes, Wallace Wolodarsky
Starring: Anna Kendrick, Jamie Dornan, Rachel Bloom
Genre: Animation/Adventure/Comedy
My Spy follows JJ, a hardened CIA operative who has been demoted and finds himself at the mercy of a precocious 9-year-old girl named Sophie. He has been sent undercover to begrudgingly surveil her family. Things do not quite go the way they are planned when Sophie discovers hidden cameras in her apartment after she uses her tech-savviness to locate where the surveillance operation is set. In exchange for not blowing JJ's cover, Sophie convinces him to spend time with her and teach her to be a spy. Despite his reluctance, JJ finds he is no match for Sophie's disarming charm and wit.
Directed By: Peter Segal
Screenwriter: Erich Hoeber, Jon Hoeber
Starring: Dave Bautista, Kristen Schaal, Parisa Fitz-Henley
Genre: Action/Adventure/Comedy
Two young sisters, sent to live with their estranged aunt, find that all the mirrors in their aunt's house are covered or hidden. When one of the sisters happens upon a mirror in the basement, she unknowingly releases a malicious demon that had haunted her mother and aunt years ago.
Directed By: Andrew Mecham, Matthew Whedon
Screenwriter: Andrew Mecham, Matthew Whedon
Starring: Addy Miller, Elizabeth Birkner, Philip Brodie
Genre: Horror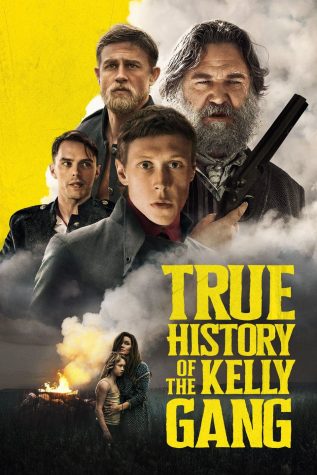 True History of the Kelly Gang (R) – April 24
This film is based on the novel of the same name by Pete Carey. It follows the story of Australian bushranger Ned Kelly and his gang as they flee from authorities during the 1870s.
Directed By: Justin Kurzel
Screenwriter: Shaun Grant, based on the book by Peter Carey
Starring: George MacKay, Essie Davis, Nicholas Houl
Genre: Biography/Crime/Drama
You can find these movies on Sky Store, Amazon Prime Video, iTunes/Apple TV, and Google Play!
Not many movies have been fully greenlit for releases online yet, so more film companies will announce dates as we move further into the month. So, sadly, with so much mixed information, there are not other movies that have been confirmed to release this month by good sources. However, there are still plenty of films to catch up on through streaming services this month though!
About the Contributor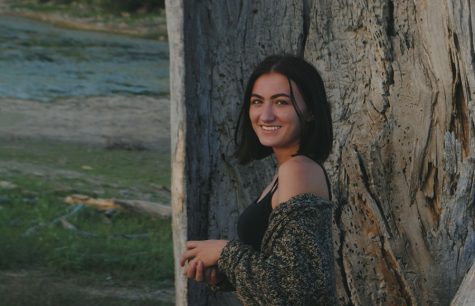 Margaret Hoff, Editor-in-chief
Hello readers, my name is Margaret Hoff and this is my third and final year writing for the Spud. This year, as a Senior, I have been promoted to Co-Editor-in-Cheif....