Upcoming Movies: November 2019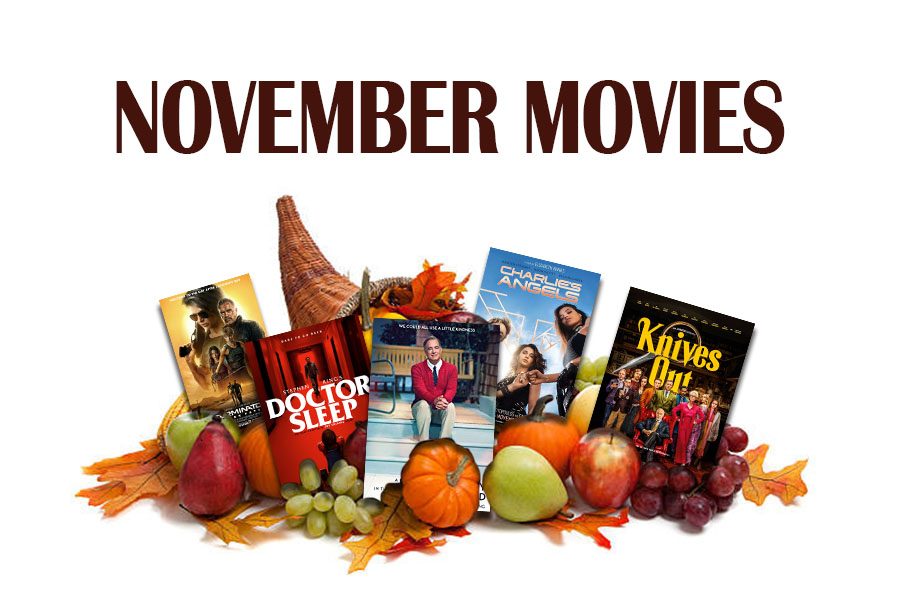 Now that it is November there are only a couple weeks left until the holidays. With all the movies coming out this month, it will not be too hard to pass the time. There are over twenty movies being released throughout the month, with plenty of genres. So, let's get into the top five.
Terminator: Dark Fate (R)- November 1
Terminator: Dark Fate is a sequel to the Terminator franchise. It follows Sarah Connor as well as a hybrid cyborg human on their journey to protect a young girl from a newly modified liquid Terminator from the future.
Directed By: Tim Miller
Screenwriter: David S. Goyer, Charles Eglee, Josh Friedman
Starring: Arnold Schwarzenegger, Linda Hamilton, Mackenzie Davis
Genre: Action
Doctor Sleep (R)- November 8
Doctor Sleep is a sequel to The Shining and is also based off the book of the same name by Stephen King. It takes place in the future and follows Danny Torrance as an adult. It centers around him carrying the trauma from the events at the Overlook Hotel into his adulthood.
Directed By: Mike Flanagan
Screenwriter: Mike Flanagan, Akiva Goldsman
Starring: Ewan McGregor, Carl Lumbly, Alex Essoe
Genre: Horror
Charlie's Angels (PG-13)- November 15
Charlie's Angels is a sequel/reboot of the original Charlie's Angels. In the film, three new angels go to work for the mysterious Charles Townsend, whose security and the investigative agency has expanded internationally. With the world's smartest, bravest, and most highly trained women all over the globe the teams are unstoppable. There are now even teams of Angels guided by multiple Bosleys taking on the toughest jobs everywhere.
Directed By: Elizabeth Banks
Screenwriter: Doug Miro, Carlo Bernard, Elizabeth Banks
Starring: Kristen Stewart, Naomi Scott, Ella Balinska
Genre: Action/Adventure
A Beautiful Day in the Neighborhood (n/r)- November 22
Tom Hanks portrays Mister Rogers in this biographical film about the TV star titled, A Beautiful Day in the Neighborhood. The movie is a timely story of kindness triumphing over cynicism, based on the true story of the real-life friendship between Fred Rogers and journalist Tom Junod. After a jaded magazine writer is assigned a profile of Fred Rogers, he overcomes his skepticism, learning about empathy, kindness, and decency from America's most beloved neighbor.
Directed By: Marielle Heller
Screenwriter: Micah Fitzerman-Blue, Noah Harpster
Starring: Tom Hanks, Mathew Rhys, Susan Kelechi Watson
Genre: Biography/Drama
Knives Out (PG-13)- November 27
Knives Out is a fun, modern-day murder mystery where everyone is a suspect. After the renowned crime novelist Harlan Thrombey is found dead at his estate just after his 85th birthday, the intelligent Detective Benoit Blanc is mysteriously enlisted to investigate. From Harlan's dysfunctional family to his devoted staff, Blanc sifts through a web of red herrings and self-serving lies to uncover the truth behind Harlan's untimely death.
Directed By: Rian Johnson
Screenwriter: Rian Johnson
Starring: Daniel Craig, Chris Evans, Lakeith Stanfield
Genre: Crime/Mystery
As you can see, there really are a ton of movies coming out this month. If none of those sounded like you would enjoy them, then do not worry. There are still plenty of other movies to check out this month.
November 1
Motherless Brooklyn (R)
Arctic Dogs (PG)
Harriet
November 8
Last Christmas (PG-13)
Midway (PG-13)
Playing with Fire (PG)
Primal (R)
Racetime (PG)
November 15
Ford v Ferrari
The Good Liar (R)
The Report
All Rise (R)
November 22
Frozen 2 (PG)
21 Bridges
November 27
Queen and Slim (R)
November 29
Dark Waters
About the Contributor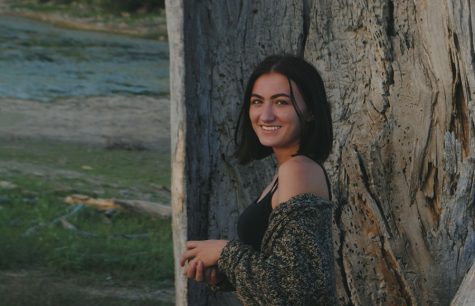 Margaret Hoff, Editor-in-chief
Hello readers, my name is Margaret Hoff and this is my third and final year writing for the Spud. This year, as a Senior, I have been promoted to Co-Editor-in-Cheif....