Upcoming Movies: September 2019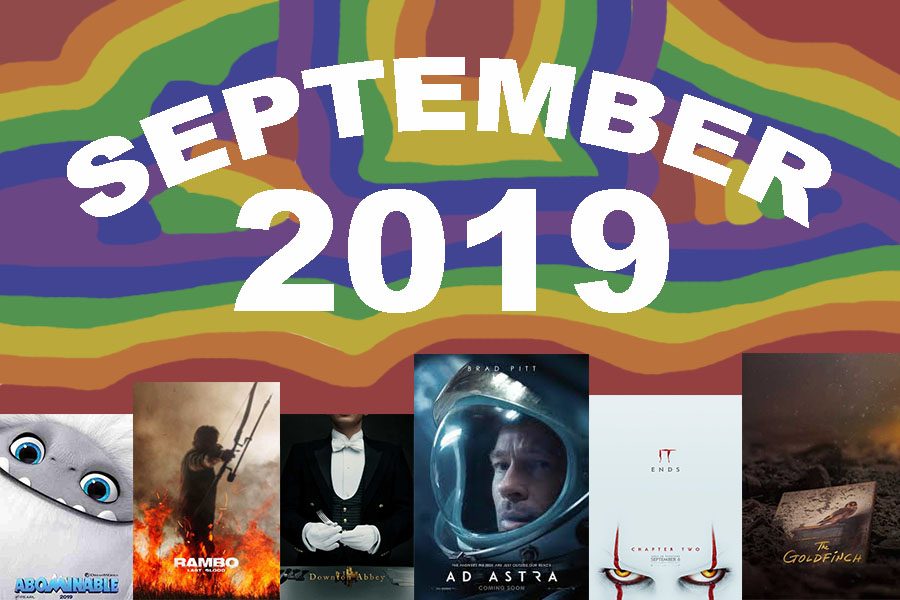 It is finally September, and with the start of the school year comes the release of plenty of new movies. With all these new movies, there is sure to be at least one movie that catches your interest. So, let's get into the top five movies of this month!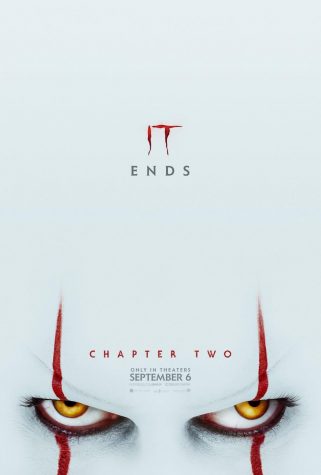 IT Chapter Two (R)- September 6
IT Chapter Two takes place 27 years after the first film, as the demonic clown known as Pennywise, revisits the town of Derry, Maine every 27 years to take a sacrifice. The original gang gets back together again for this event in hopes to finally defeat the demon and put their traumas to rest.
Directed By: Andy Muschietti
Screenwriter: Gary Dauberman
Starring: James McAvoy, Bill Hader, Jessica Chastain
Genre: Horror/Suspense/Thriller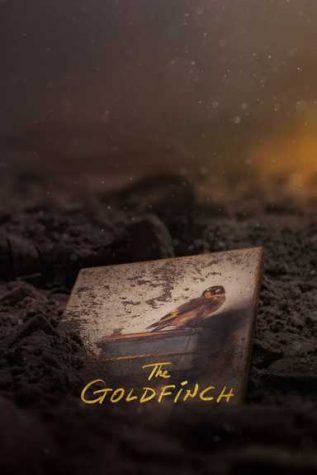 The Goldfinch (R)- September 13
The Goldfinch follows Theodore "Theo" Decker who was just 13 years old when his mother was killed in a bombing at the Metropolitan Museum of Art. This tragedy changes the entire course of his life, sending him through a journey of grief and guilt, reinvention and redemption, and even love. Through it all, he holds on to the one small piece of hope he has left from that tragic day…a painting of a tiny bird chained to its perch. The Goldfinch.
Directed By: John Crowley
Screenwriter: Peter Straughan
Starring: Ralph Fiennes, Ansel Elgort, Aneurin Barnard
Genre: Drama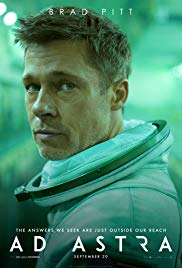 Ad Astra (PG-13)- September 20
Astronaut Roy McBride, played by Brad Pitt, travels to the outer edges of our solar system to track down his missing father and unravel a mystery that threatens the survival of Earth as we know it. His journey will uncover secrets that challenge the nature of human existence and our place in the cosmos.
Directed By: James Gray
Screenwriter: James Gray, Ethan Gross
Starring: Brad Pitt, Ruth Negga, Tommy Lee Jones
Genre: Adventure/Fantasy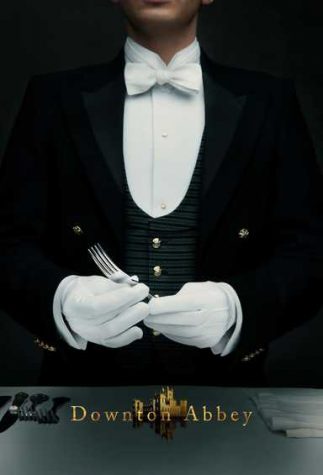 Downtown Abbey (PG) – September 20
Based on the widely popular television series by the same name, Downton Abbey follows the lives of the Crawley family, as well as the servants who worked for them at the turn of the 20th century in an Edwardian English country house.
Directed By: Brian Percival
Screenwriter: Julien Fellowes
Starring: Imelda Staunton. Simon Jones, Tuppence Middleton
Genre: Period Drama/ Based on TV
When young teen Yi, voiced by Chloe Bennet, encounters a young Yeti on the roof of her apartment building in Shanghai she is shocked. However, she quickly comes around and she along with her other mischievous friends, Jin and Peng, name him "Everest." They then embark on an epic quest to reunite the magical creature with his family at the highest point on Earth. But there is a little bit of danger in the mix. The trio of friends will have to stay one step ahead of Burnish, a wealthy man with the intention of capturing a Yeti, and zoologist Dr. Zara to help Everest get home.
Directed By: Todd Wilderman, Jill Cultron
Screenwriter: William Davies
Starring: Albert Tsai, Tenzing Norgay Trainor, Chloe Bennet
Genre: Adventure/ Family/Animation
Wow! There are a lot of new movies coming out in such a range of genres this month; however, if none of those seemed great to you, or if you would like to hear about some more movies being released this month, here are the rest of the nationwide releases for September!
September 6
Satanic Panic- NR
September 13
Hustlers- R
3 From Hell- R
September 20
Running with the Devil- NR
The Wedding Year- R
Rambo: Last Blood- R
Zeroville- R
September 27
The Day Shall Come- NR
About the Contributor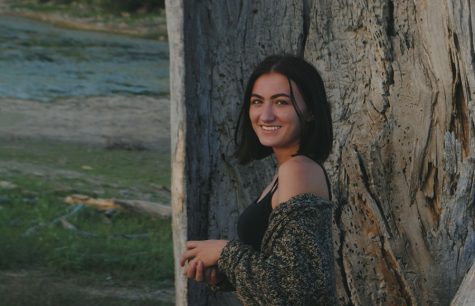 Margaret Hoff, Editor-in-chief
Hello readers, my name is Margaret Hoff and this is my third and final year writing for the Spud. This year, as a Senior, I have been promoted to Co-Editor-in-Cheif....