Upcoming Movies: April 2019
Hang on for a minute...we're trying to find some more stories you might like.
April may be one of the calmer months of the year, but this month's movies are far from boring. This month is action-packed, with a side of comedy and family. So, let's make like the Easter Bunny and hop into it!
After follows Tessa, a dedicated student, dutiful daughter and loyal girlfriend to her high school sweetheart, as she enters her first semester in college. Armed with huge ambitions for her future, her guarded world opens up when she meets the dark and mysterious Hardin Scott, a magnetic, brooding rebel who makes her question all she thought she knew about herself and what she wants out of life.
Directed By: Jenny Gage
Screenwriter: Susan McMartin
Starring: Josephine Langford, Hero Fienned Tiffin, Khadijha Red Thunder
Genre: Drama/Romance
Not a lot has been released about the upcoming Hellboy movie but it is solely based on the graphic novels by Mike Mignola, in which Hellboy is caught between the worlds of the supernatural and human. Within this realm, he must battle an ancient sorceress hell-bent on revenge. Many fans are especially excited for this new installment as the last movie was released in 2004.
Directed By: Neil Marshall
Screenwriter: Andrew Cosby, Christopher Golden, Mike Mignola
Starring: David Harbour, Ian McShane, Milla Jovovich
Genre: Action/ Comic Book
This coming-of-age story follows an Adélie penguin named Steve who joins millions of other males in the icy Antarctic spring on a quest to build a suitable nest, find a life partner and start a family. None of it comes easily for him, especially with the added stress of being targeted by everything from killer whales to leopard seals, who unapologetically threaten his happily ever after.
Directed By: Alastair Fothergill, Jeff Wilson
Screenwriter: David Fowler
Starring: Ed Helms
Genre: Documentary/Family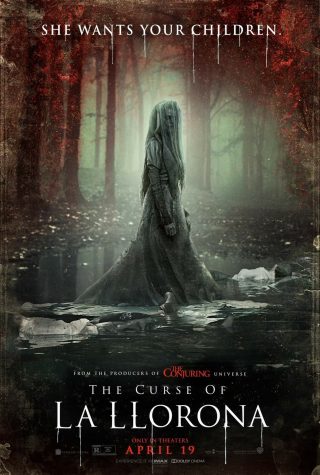 The Curse of La Llorona (R) – April 2019
La Llorona, or the Weeping Woman. is a horrifying apparition, caught between Heaven and Hell, trapped in a terrible fate sealed by her own hand. The mere mention of her name has struck terror around the world for generations. In life, she drowned her children in a jealous rage, throwing herself in the churning river after them as she wept in pain. Now those who hear her death call in the night are doomed. La Llorona creeps in the shadows and preys on the children, desperate to replace her own. As the centuries have passed, her desire has grown more voracious…and her methods more terrifying. This movie takes place in 1970s Los Angeles as La Llorona is stalking the night—and the children. Ignoring the eerie warning of a troubled mother suspected of child endangerment, a social worker and her own small children are soon drawn into a frightening supernatural realm. Their only hope to survive La Llorona's deadly wrath may be a disillusioned priest and the mysticism he practices to keep evil at bay, on the fringes where fear and faith collide.
Directed By: Michael Chaves
Screenwriter: Mikki Daughtry, Tobias Iaconis
Starring: Patricia Velasquez, Sean Patrick Thomas, Linda Cardellini
Genre: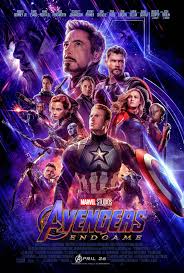 Avengers: End Game (PG-13)- April 26
Adrift in space with no food or water, Tony Stark sends a message to Pepper Potts as his oxygen supply starts to dwindle. Meanwhile, the remaining Avengers — Thor, Black Widow, Captain America, and Bruce Banner — must figure out a way to bring back their vanquished allies for an epic showdown with Thanos — the evil demigod who decimated the planet and the universe.
Directed By: Anthony Russo, Joe Russo
Screenwriter: Christopher Markus, Stephen McFeely
Starring: Robert Downey Jr. Chris Hemsworth, Mark Ruffalo
Genre:
Those movies don't seem like they are going to disappoint too many fans, but if none of those sound too good to you, there are still a few more movies this month to choose from.
April 12
Little
Missing Link
April 17
Breakthrough
About the Contributors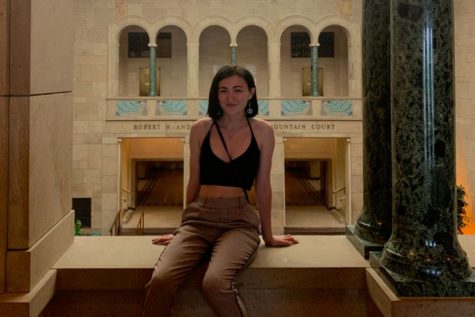 Margaret Hoff, Editor-in-chief
Hello readers, my name is Margaret Hoff and this is my third and final year writing for the Spud. This year, as a Senior, I have been promoted to Co-Editor-in-Cheif....