Upcoming Movies: February 2019
Hang on for a minute...we're trying to find some more stories you might like.
It's the month of love and with that comes plenty of new movies, some of them perfect for a date. No matter what genre you love, you're sure to find your "perfect match" this month. So, let's get into the top five movies of February.
A female sports agent has been constantly boxed out by her male colleagues; however, when she gains the power to hear men's thoughts through an odd encounter with a gypsy, she is able to shift the paradigm to her advantage as she races to sign the NBA's next superstar.
Directed By: Adam Shankman
Screenwriter: —
Starring: Taraji P. Henson, Tracy Morgan, Aldis Hodge
Genre: Comedy
A common woman discovers a power she never knew she had when she is drawn into a dangerous world of cross-border crime in Mexico. To survive she will have to use every skill she has ever learned. Will she make it back to her family alive, or will she die before she is reunited with her loved ones?
Directed By: Catherine Hardwicke
Screenwriter: Gareth Bunnet-Alcocer
Starring: Gina Rodriguez, Cruz Cordova, Ismael Cruz Cordova
Genre: Action/Drama
Sarah's young son Miles has a growing and continually disturbing behavior which begins signaling that an evil force may have overtaken him. Fearing for her family's safety, Sarah must fight with her maternal instinct to protect her own child as he falls deeper and deeper into evil. She must figure out who, or even what, has taken control of her son. As she struggles to search for the answer in every way possible, the line separating dreams from reality becomes blurred.
Directed By: Nicholas McCarthy
Screenwriter: Jeff Buhler
Starring: Taylor Schilling, Jackson Robert Scott, Peter Mooney
Genre: Horror/Thriller/Supernatural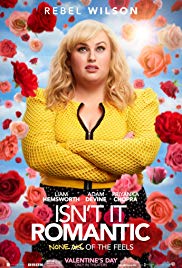 Isn't it Romantic (PG-13) – February 13
Young and ambitious New York City architect Natalie works hard to get noticed at her job, but is more likely to be asked to deliver coffee and bagels than to design the city's next skyscraper. If things weren't already bad enough for her, Natalie's love life is at an all time low. Being a lifelong cynic when it comes to love, she's never found the right one and believes that she never will. But then, she has an encounter with a mugger that renders her unconscious, waking to discover that her life has suddenly become her worst nightmare: a romantic comedy, and she is the leading lady.
Directed By: Todd Strauss Schulson
Screenwriter: Erin Cardillo, Dana Fox, Katie Silberman
Starring: Rebel Wilson, Adam Devine, Liam Hemsworth
Genre: Romantic Comedy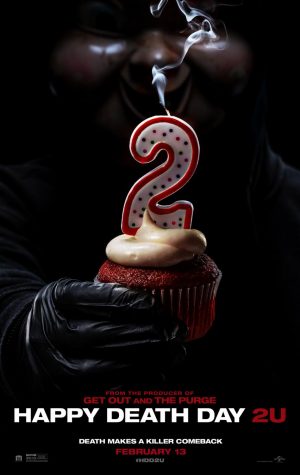 Happy Death Day 2U (PG-13)– February 13
College student Tree Gelbman becomes the target of a masked killer yet again when she wakes up in an alternate reality. After the initial comical anger and shock of this realization, she realizes she needs to get down to business, because this time the psychopath starts to go after her inner circle of closest friends. Tree soon realizes that she must die over and over again in order save her friends.
Directed By: Christopher W. Landon
Screenwriter: Christopher W. Landon
Starring: Jessica Rothe, Israel Broussard, Suraj Sharma
Genre: Horror
All the most popular movies this month seem like they'll be pretty good, some might even keep you on the edge of your seat; however, if none of those movies sound "date-worthy" to you, don't worry there are still plenty more to choose from.
Other films debuting this month:
February 8
Cold Pursuit
The Lego Movie 2: The Second Part (PG)
February 14
Alita: Battle Angel (PG-13)
February 22
How to Train Your Dragon: The Hidden World (PG)
Fighting with my Family (PG-13)