Upcoming Movies: January 2019
Hang on for a minute...we're trying to find some more stories you might like.
Happy new year, and happy new movies! This month is kicking off the year with plenty of action and drama; as always, there are plenty of genres and movies for everyone. So, let's jump into it!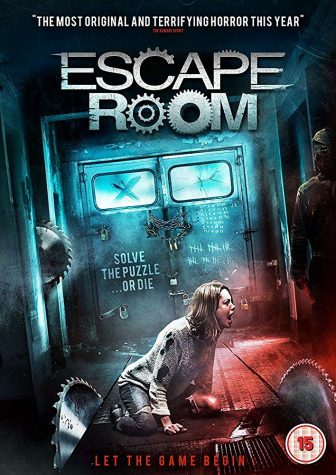 Escape Room (PG-13)- January 4
Six risk loving strangers travel to a mysterious and daunting building in order to play an almost cruel game: an escape room. In this game, players compete to solve a series of puzzles in order to win a grand prize of $10,000. The game starts out fun and seemingly harmless, but soon turns into a living nightmare as the group begins to see how truly sadistic the rooms become.
Directed By: Adam Robitel
Screenwriter: Maria Melnik, Bragi Schut
Starring: Deborah Ann Woll, Logan Miller, Taylor Russell
Genre: Suspense/ Thriller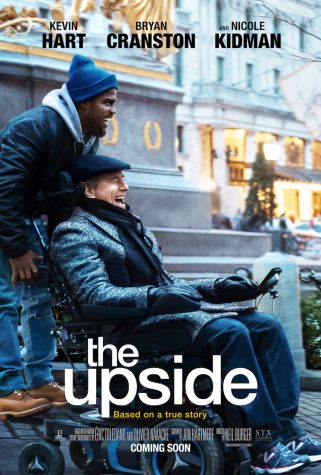 The Upside (PG-13)- January 11
The Upside follows the interesting life of Philip, a very wealthy quadriplegic man. Philip needs a caretaker to help him in his day to day routine in his New York penthouse. He eventually decides to hire Dell, who has his own life problems. Dell is a struggling parolee who is trying to reconnect with his ex and young son. Soon an unlikely bond begins to form and both characters find a life worth living.
Directed By: Neil Burger
Screenwriter: Jon Hartmere
Starring: Bryan Cranston, Kevin Hart, Nicole Kidman
Genre: Comedy/ Drama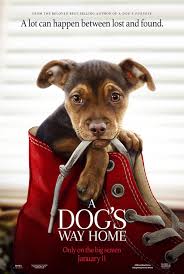 A Dog's Way Home (PG)- January 11
A young pup, Bella, somehow finds her way into the loving arms of Lucas. Lucas gives Bella a good home and a loving family. But then, Bella gets separated from home and must go on a journey to find her beloved owner. She finds herself traveling on a 400-mile trek in order to reunite with her family.
Directed By: Charles Martin Smith
Screenwriter: W. Bruce Cameron, Cathryn Michon
Starring: Ashley Judd, Edward James Olmos, Wes Studi
Genre: Drama/ Faith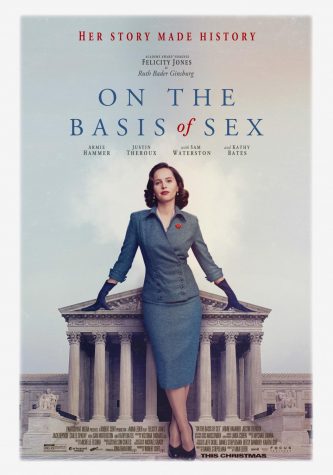 On the Basis of Sex (PG-13) – January 11
Ruth Bader Ginsburg is a struggling attorney, new mother, and a woman who faces almost every obstacle in her fight for equal rights. With one case she thinks she can fix many of her problems. Her new challenge is a groundbreaking tax case which she works on with her husband. She knows that it could easily change the direction of her career, and the way gender discrimination is viewed by the law.
Directed By: Mimi Leder
Screenwriter: Daniel Stiepleman
Starring: Felicity Jones, Armie Hammer, Justin Theroux
Genre: Biography/ Drama
Night Shyamalan brings together two of his most popular films in this new spin-off. Characters from both Split and Unbreakable come together in this cosmic mash-up. This movie specifically follows the ending of Split. Mr. Glass finds David Dunn pursuing Crumb's superhuman personality of "The Beast" in a series of dangerously escalating encounters. This sparks the eye of Price who emerges as a leader who plans to use the men's powers.
Directed By: M. Night Shyamalan
Screenwriter: M. Night Shyamalan
Starring: Bruce Willis, Samuel L. Jackson, Anya Taylor-Joy
Genre: Action/ Thriller
All of those movies sound pretty good, but if none of those really sound great to you then be sure to check out the rest of the movies coming out this month!
Jan 11
Replicas
Norm of the North: Keys to the Kingdom
Jan 25
Serenity (R)
The Kid who would be King
Stan and Ollie (PG)
Miss Bala (PG-13)