Upcoming Movies: December 2018
Hang on for a minute...we're trying to find some more stories you might like.
It's finally December and that means it's almost Christmas. And this year, Santa isn't the only one bearing gifts. There are countless movies being released this month, many of them are very big releases. So, let's unwrap the top 5 movies.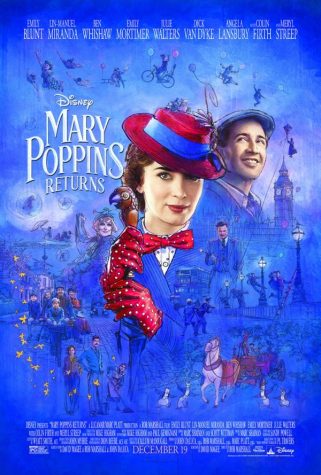 Mary Poppins Returns (PG-13)- December 19
Set during Depression-era London in the 1930s, Mary Poppins Returns sees Michael and Jane Banks grown up. Shortly after Michael suffers a personal loss, Mary Poppins re-enters the lives of the Banks family and along with the help of Jack, Mary uses her unique magical skills to help the family rediscover the joy and wonder missing from their lives.
Directed By: Rob Marshall
Screenwriter: David Magee
Starring: Emily Blunt, Lin-Manuel Miranda, Meryl Streep, Ben Whishaw
Genre: Adventure/ Family/ Fantasy
Aquaman is the king of Atlantis, born half-human as Arthur Curry and half-Atlantean. Not a whole lot has been released about this film, but it is supposed to focus on the surface world constantly ravaging the sea; however, the undersea Atlanteans, are not afraid to lash out and start a war.
Directed By: James Wan
Screenwriter: Will Beall, Kurt Johnstad, David Leslie Johnson
Starring: Jason Momoa, Amber Heard, Willem Dafoe, Patrick Wilson
Genre: Action/ Adventure/ Sci-Fi/ Superhero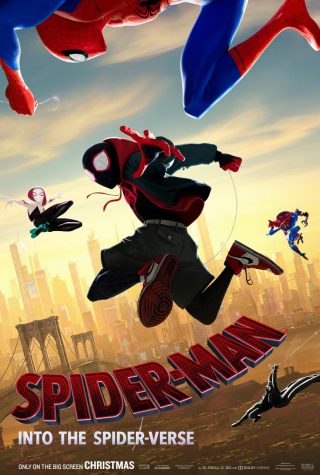 Spider-Man: Into the Spider-Verse (PG-13)- December 14
Spider-Man: Into the Spider-Verse introduces a Brooklyn teen, Miles Morales, and the limitless possibilities of the Spider-Verse, where more than one can wear the mask. However, where there's fun there's trouble, and these "spider men" find that out fast.
Directed By: Bob Persichetti, Peter Ramsey
Screenwriter: Chris Miller, Phil Lord
Starring: Shameik Moore, Liev Schreiber, Mahershala Ali, Brian Tyree Henry
Genre: Adventure/ Animation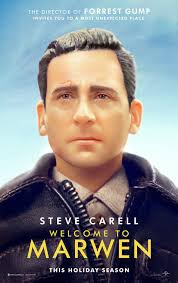 Welcome to Marwen (PG-13) – December 21
When a devastating attack shatters Mark Hogancamp's life and wipes away all of his memories, no one ever expected his recovery. Putting together pieces from his old and new life, Mark meticulously creates a wondrous town where he can heal and be heroic. As he builds an astonishing art installation, a testament to the most powerful women he knows, through his fantasy world, he draws strength to triumph in the real one.
Directed By: Robert Zemeckis
Screenwriter: Caroline Thompson, Robert Zemeckis
Starring: Steve Carell, Leslie Mann, Janelle Monae, Diane Kruger
Genre: Drama/ True Story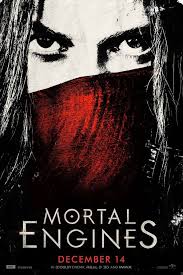 Mortal Engines (PG-13)- December 14
Hundreds of years after civilization was destroyed by a cataclysmic event, a mysterious young woman, Hester Shaw. She emerges as the only one who can stop London, which is now a giant predator city on wheels, from devouring everything in its path. Feral and fiercely driven by the memory of her mother, Hester joins forces with Tom Natsworthy, an outcast from London, along with Anna Fang, a dangerous outlaw with a bounty on her head.
Directed By: Christian Rivers
Screenwriter: Peter Jackson, Fran Walsh, Philippa Boyens
Starring: Stephen Lang, Chrysler Peavy, Robert Sheehan, Hera Hilmar, Ronan Raftery
Genre: Drama/ Fantasy
All of those movies seem pretty great, but if they aren't your cup of cocoa then there are plenty more to explore.
December 7
Mary Queen of Scots
December 14
The Mule
December 21
Bumblebee
Second Act
December 25
Vice
Holmes and Watson