Upcoming Movies: May 2018
Hang on for a minute...we're trying to find some more stories you might like.
It "May" be the end of the school year, but the stream of new movies never stops. May brings in plenty of popular new movies to catch during summer break. A flood of comedies and romances deck the top of the charts, but even so, there are a few from every genre for everyone. So, let's hit the top five movies of May 2018.
Overboard is the story of Leonardo, a selfish, spoiled, rich playboy from Mexico's richest family. Kate is a working-class single mom of three that finds work cleaning Leonardo's luxury yacht. After unfairly firing Kate and refusing to pay her, Leonardo falls overboard when partying. Next thing he knows, he wakes up on the Oregon coast with amnesia. Kate shows up at the hospital to finally get payback, convincing Leonardo he is her husband and puts him to work for the first time in his life. Leonardo slowly settles into his working life, and eventually, he even earns the respect of his new "family " and co-workers. But, with Leonardo's billionaire family hot on their trail and the possibility of his memory returning at any moment, will their new family last or will Leonardo finally put the clues together himself and leave them for good?
Directed By: Bob Fisher
Screenwriter: Bob Fisher, Rob Greenberg
Starring: Anna Faris, Eugenio Derbez, Eva Longoria, John Hannah
Genre: Romantic Comedy
Life of the Party (PG-13)- May 11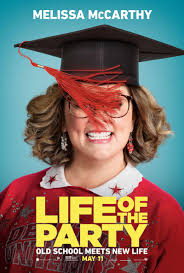 After her husband leaves her out of the blue, longtime dedicated housewife Deanna turns her regret into re-set by going back to college and joining the same class and school as her daughter, who's not so happy about the idea. Jumping fully into the campus experience, the increasingly outspoken and more unique Deanna—now Dee Rock—embraces her newfound freedom, fun and cute frat boys on her own terms, and finding her true self in a senior year that no one ever expected.
Directed By: Ben Falcone
Screenwriter: Melissa McCarthy, Ben Falcone
Starring: Melissa McCarthy, Gillian Jacobs, Maya Rudolph, Molly Gordon
Genre: Comedy
Diane is a recently widowed woman after 40 long years of marriage. Vivian enjoys her commitment-free relationships and Sharon is still working through her own decades-old divorce. Following the same theme as the others, Carol's marriage is in a slump after 35 years. The lives of these four lifelong friends are turned upside down after reading the infamous "50 Shades of Grey" for their book club. The book catapults them into a series of outrageous and thoughtless life choices. From discovering new romances to rekindling old flames, they're each inspired in some way by the scandalous text to hilarious ends.
Directed By: Bill Holderman
Screenwriter: Bill Holderman, Erin Simms
Starring: Diane Keaton. Jane Fonda, Candice Bergen, Mary Steenburgen
Genre: Comedy/ Drama/ Romance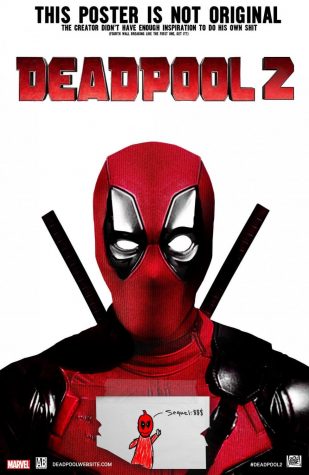 Deadpool 2 (R) – May 18
After surviving
a near-fatal bovine attack, Wade Wilson struggles to fulfill his dream of becoming Mayberry's hottest bartender with the obstacle of learning to cope with his lost sense of taste. While trying to regain his "spice for life", as well as a flux capacitor, Wade must battle ninjas, the yakuza, and a pack of aggressive canines. His journeys take him around the world, leading him to discover the importance of family, friendship, and flavor.
Directed By: David Leitch
Screenwriter: Rhett Paul, Paul Wernick
Starring: Ryan Reynolds, Zazie Beetz, Josh Brolin, Vanessa
Genre: Action/ Adventure/ Comedy/ Sequel
Solo: A Star Wars Story (PG-13)- May 25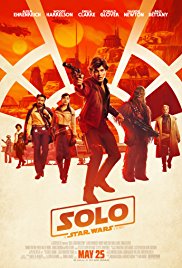 Solo tells the origin story of the fan-favorite character "Han Solo." Through various daring adventures through a dark and dangerous criminalistic underworld, Han Solo meets and befriends his future best friend, and copilot, Chewbacca. He also meets the notorious gambler Lando Calrissian as they all set course on a journey to become Star Wars' most unlikely heroes/
Directed By: Ron Howard
Screenwriter: Lawrence Kasdan, Jon Kasdan
Starring: Alden Ehrenreich, Donald Glover, Emilia Clarke, Woody Harrelson
Genre: Action/ Adventure/ Sci-fi
And there we have it, the five of the top movies this month. But that's not all! As said before there's still a few more new releases to catch this month. So let's see some of those.
May 4
The Guardians (R) (War)
May 11
Breaking In (PG-13) (Suspense)
May 18
Show Dogs (PG) (Family)