Upcoming Music: May 2018
Hang on for a minute...we're trying to find some more stories you might like.
The wait is finally over everybody! The month of May has arrived and students couldn't be more excited to hang up their backpacks and enjoy the warm weather. Summer is a carefree destination that all students look forward to when starting the school year in August. As we finish off the school year, many artists are producing hit songs for us to blast on our car radios. Some of these artists are the Arctic Monkeys, James Bay, and Shawn Mendes.
Arctic Monkeys: Tranquility Base Hotel & Casino
The band known as the Arctic Monkeys consists of Alex Turner, Matt Helders, Jamie Cook, and Nick O'Malley. The band has released five studio albums with the first one being released in 2006. The band has been in hiding since 2013 with no new albums. However, their new album "Tranquility Base Hotel & Casino" is being released on May 11, 2018. The English indie rock band's sixth studio album consists of the songs "Star Treatment," "One Point Perspective", "American Sports", "Golden Trunks", "Science Fiction", and a few more. The five year period of the band's absence may result in one of their best albums yet.
James Bay: Electric Light
James Bay is an English singer songwriter and has made a great reputation for himself with his first studio album "Chaos and the Calm" in 2014. In 2016, he received an award for Best British Male Solo Artist. His new album "Electric Light" is set to be released on May 18, 2018. Some of his popular singles are "Let It Go", "Hold Back the River", and "Us". The songs coming on his new album has not been released yet. James's album is being eagerly awaited on by all of his fans to see if he can produce another best-selling album.
Shawn Mendes: Shawn Mendes
Shawn became famous in 2013 through Vine. He was always posting videos of himself singing. One day, a music producer discovered him which led to his career as a singer-songwriter. His first album "Handwritten" had the hit single "Stitches". His second album "Illuminate" also had popular singles which were "Treat You Better", and "There's Nothing Holdin' Me Back". His third studio album "Shawn Mendes" is being released on May 25, 2018. The album consists of the songs "In My Blood", "Nervous", "Lost In Japan", and many more.There is a lot of expectations of what is to come from his new album. The album has been in the works for quite awhile and is said to be one of his best yet.
May is the month that all students look forward to. It will soon be summer break and all of the artists can feel the high hopes to have the best new summer jam.
More Upcoming Music:
Shine Down: Attention Attention- May 4
Bad Wolves: Disobey- May 11
Charlie Puth: Voicenotes- May 11
Courtney Barnett: Tell Me How You Really Feel- May 18
Snow Patrol: Wildness- May 25
About the Contributors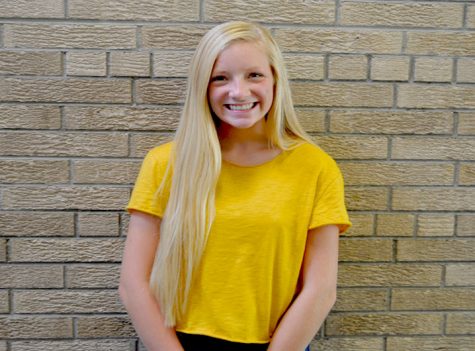 Khloe Felker, Staff Writer
Hi everybody! I'm Khloe Felker. I'm a sophomore here at AHS and this is my first year writing for the SPUD. I am the 15 year old daughter of Michelle...