Upcoming Movies: April 2018
Hang on for a minute...we're trying to find some more stories you might like.
It's April, and the mass releases of new movies from March hasn't stopped yet. There's tons of new movies being released this entire month. The multitude of new movies brings an array of genres, meaning you can probably find one to suit you. So, let's get into this month's top five.
A Quiet Place (PG-13) April 6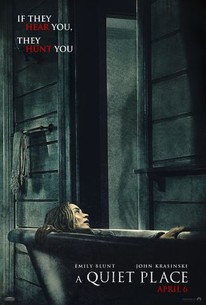 In this modern suspenseful thriller written by John Krasinski, a family of four is forced to live in utter silence. The family is plagued by a group of mysterious creatures that hunt by sound. Any single sound, even the most quiet, could make them hunt you. Will they survive in this intimidating environment, or will they all be too loud? Find out in theatres on April 6.
Directed By: John Krasinski
Screenwriter: John Krasinski, Bryan Woods, Scott Beck
Starring: John Krasinski, Emily Blunt, Noah Jupe, Millicent Simmonds
Genre: Suspense/ Thriller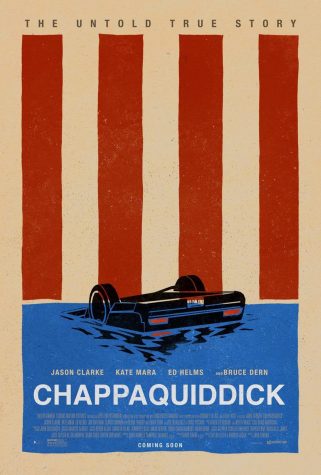 Chappaquiddick (PG-13) April 6
Right before the moon landing of 1969, Ted Kennedy drives off of a bridge on Massachusetts's Chappaquiddick Island. The tragedy results in the death of Mary Jo Kopechne, a campaign worker of Kennedy's. The investigation of the event leads to scandal, putting Kennedy's future political legacy at risk. The film follows Kennedy as he struggles to follow his morals as well as protect his family's name.
Directed By: John Curran
Screenwriter: Taylor Allen, Andrew Logan
Starring: Jason Clarke, Kate Mara, Ed Helms, Bruce Dern
Genre: Drama/ Thriller/ True Story
Blumhouse's Truth or Dare (PG-13) April 13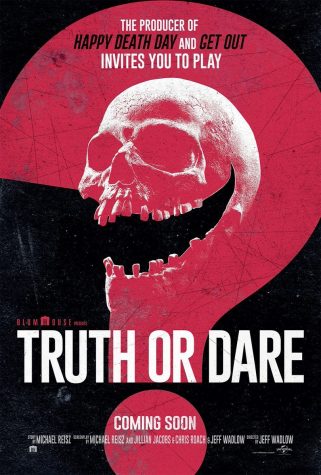 A group of friends plays a game of truth or dare in Mexico, but their game doesn't stop there. The game continues once they're back home, but becomes much more sinister. Someone or something begins to punish those who lie or refuse a dare.
Directed By: Jeff Wadlow
Screenwriter: Jeff Wadlow, Chris Roach, Jillian Jacobs
Starring: Lucy Hale, Tyler Posey, Violett Beane, Nolan Gerard Funk
Genre: Suspense/ Thriller/ Supernatural
Super Troopers 2 (R) April 20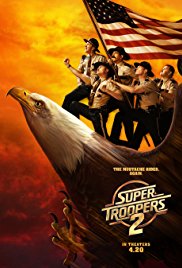 After an international border dispute arises between the United States and Canada borders, a group of state troopers- Mac, Thorny, Foster, Rabbit, and Farva are put on the job. They are the Super Troopers, and they must set up a new Highway Patrol station in the disputed area. Unconventional police work follows and the result is Super Troopers 2.
Directed By: JayChandrasekhar
Screenwriter: Kevin Heffernan, Jay Chandrasekhar
Starring: Kevin Heffernan, Paul Soter, Steve Lemme, Erik Stolhanske
Genre: Comedy/ Crime
Avengers: Infinity War (PG-13) April 27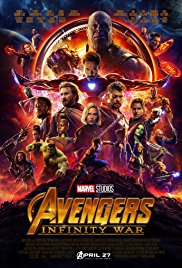 All of the Avengers and their allies must unite to battle their most powerful and malicious enemy yet: Thanos. After completing his mission to collect all six Infinity Stones, Thanos plans to use the artifacts to inflict his twisted will on reality. The fate of the planet and existence itself has never felt more threatened, as everything the Avengers have fought for has led up to this moment.
Directed By: Anthony Russo, Joe Russo
Screenwriter: Stephen McFeely, Christopher Markus
Starring: Robert Downey Jr., Jeremy Renner, Scarlett Johansson, Elizabeth Olsen
Genre: SuperHero/ Sci-Fi/ Adventure/ Fantasy
All those movies look very interesting, but they might not be your taste. Don't worry though, if these movies aren't really your thing, there are still tons of other nationwide releases this month. I'm sure there's at least one movie out there for you this month.
April 6
Blockers (R)
You Were Never Really Here (R)
April 13
Rampage (PG-13) 
Duck Duck Goose (PG)
Sgt. Stubby: An American Hero (PG)
April 20
Dolphins (G)
April 27
Animal Crackers (PG)
I Feel Pretty (PG-13)
Traffic (R)