Upcoming Movies: February 2018
Hang on for a minute...we're trying to find some more stories you might like.
It's February, the month of love; however, other genres of films far outweigh romance this month. There are sci-fi, supernatural, drama, and thrillers galore this month. So here are the top five movies of February 2018:
Black Panther (PG-13)- Feb 16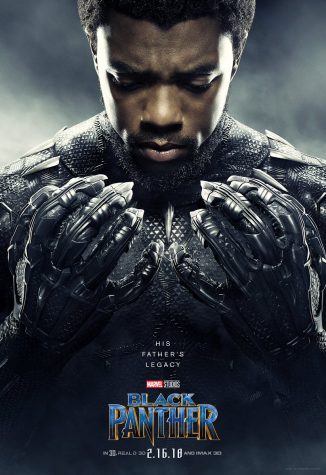 You've probably seen Black Panther in Captain America: Civil War, but now he's got his own movie. Black Panther, aka T'Challa, played by Chadwick Boseman, is the prince of the African nation of Wakanda. Black Panther returns home to his isolated and technologically advanced nation, to become king after his father's death. But he is quickly thrown into a conflict that may decide the fate of all of Wakanda, and the world.
Directed By: Ryan Coogler
Screenwriter: Mark Bailey, Joe Robert Cole
Starring: Chadwick Boseman, Lupita Nyong'o, Michael B. Jordan
Genre: Sci-Fi
Winchester (PG-13)– Feb 2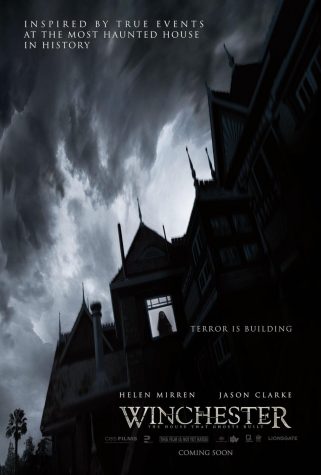 Inspired by "true events," this supernatural thriller gives viewers a taste of the most haunted house in the world. On an isolated stretch of land, 50 miles from the big city of San Francisco, lays the Winchester house. The mansion was built by Sarah Winchester, who inherited the Winchester fortune. It was a continuous 24 hour a day, seven days a week, type of building project. The house is a striking seven stories tall with hundreds of rooms. But the house isn't for the Winchesters, nor for anyone else living. This house is an asylum for hundreds of vengeful ghosts and spirits, one of which has an issue with the Winchesters
Directed By: Michael Spierig, Peter Spierig
Screenwriter: Michael Spierig, Peter Spierig
Starring: Helen Mirren, Jason Clarke, Sarah Snook
Genre: Supernatural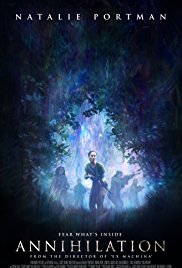 Annihilation (PG-13)– Feb 23
In this new dramatic sci-fi film, a biologist volunteers for an expedition in order to try to find her lost husband. This expedition includes going into an area that has been sealed off by the government for over 30 years as an environmental disaster zone. An agency called the Southern Reach has already sent 11 failed expeditions before this. So, this isn't just any normal disaster zone.
Directed By: Alex Garland
Screenwriter: Alex Garland
Starring: Natalie Portman, Gina Rodriquez, Oscar Isaac
Genre: Drama/Sci-fi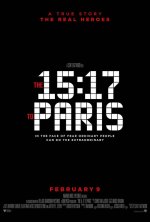 The 15:17 to Paris
(PG-13)- Feb 9
Based on the book "The 15:17 to Paris: The True Story of a Terrorist, a Train, and Three American Heroes," by Anthony Sadler, Alek Skarlatos, Spencer Stone and Jeffrey E. Stern. (The three authors, Anthony Sadler, Alek Skarlatos, Spencer Stone and Jeffrey E. Stern, play themselves in the movie.) The film is expected to start during the characters' childhood together and lead up to the big event. This event being the moment this trio of friends averts a terrorist attack on a train to Paris.
Directed By: Clint Eastwood
Screenwriter: Dorothy Blyskal
Starring: Anthony Sadler, Alek Skarlatos, Spencer Stone
Genre: Drama/ Thriller/ True Story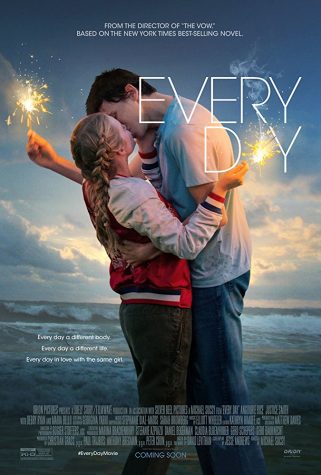 Every Day (PG-13)- Feb 23
Every Day is the story of a girl named Rhiannon, a sixteen-year-old girl, who falls in love with a strange spirit, named "A", who inhabits a different body every day. Feeling a connection of love, Rhiannon and A search for each other every day. But as their love grows stronger the everyday changes become harder, forcing them to make a decision.
Directed By: Michael Suscy
Screenwriter: Jesse Andrews
Starring: Angourie Rice, Owen Teague, Maria Bello
Genre: Drama/ Teen Romance
Make sure to check out this month's top five movies. Seeing that there's always an array of movies released each month, one will surely suit your fancy. Other nationwide movies coming out this month that are just as notable include:
February 9:
Fifty Shades Freed (R)
Peter Rabbit (PG)
February 16:
Early Man (PG)
February 23:
Game Night (R)
War With Grandpa (NR)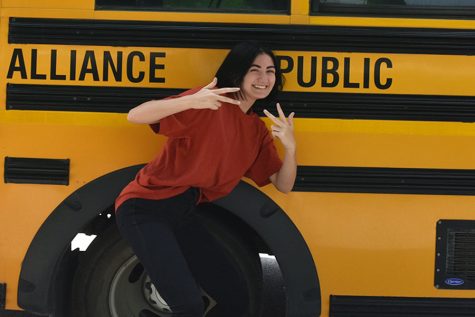 Margaret Hoff, Web Editor
Hello everybody. My name is Margaret Hoff and this is my second year writing for the Spud. This year, as a Junior, I have been promoted to Web Editor....