Upcoming Movies: January 2018
Hang on for a minute...we're trying to find some more stories you might like.
Happy New Year, and happy new movies! Along with the new year, tons of long-awaited movies are making their way to the big screen this month, with countless genres. Do you like horror? There's one for you! Do you like drama? There's one for you, too! Do you love action? There's one for… Oh, I think you get it. So, let's get into the top 5 movies coming out this month:
Molly's Game (R)-  January 5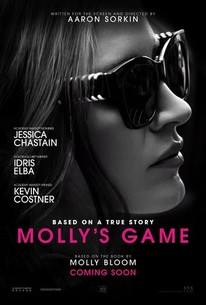 Molly's Game is an adaptation of Molly Bloom's memoir "Molly's Game: From Hollywood's Elite to Wall Street's Billionaire Boys' Club, My High-Stakes Adventure in the World of Underground Poker." Molly Bloom was an Olympic-class skier who ran the world's most exclusive high-stakes poker game. This went on for a whole decade before her arrest in the middle of the night by 17 FBI agents with guns in March 2011. The players of her games came from all walks of fame. There were Hollywood stars, sports stars, business titans, and although she didn't know it, the Russian mob. In her story, the only ally she had was her criminal defense lawyer, Charlie Jaffey. Through the story, Charlie learns there's much more to Molly than what the tabloids say.
Directed By: Aaron Sorkin
Screenwriter: Aaron Sorkin, (adaptation of Molly Bloom's memoir "Molly's Game: From Hollywood's Elite to Wall Street's Billionaire Boys' Club, My High-Stakes Adventure in the World of Underground Poker.")
Starring: Jessica Chastain, Idris Elba, Michael Cera, Kevin Costner
Genre: Drama/ Adaptation
Insidious: Th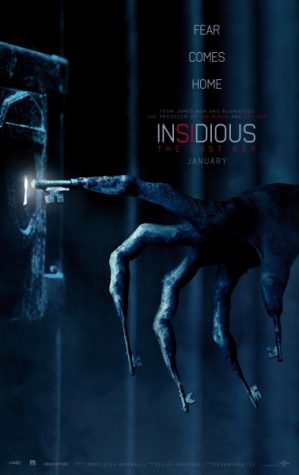 e Last Key (PG-13)- January 5
In the final chapter of the Insidious franchise, which has released three movies prior to this, Insidious: The Last Key brings back parapsychologist Dr. Elise Rainier. This time Rainier is investigating the haunting of her own family home.
Directed By: Adam Robitel
Screenwriter: Leigh Whannell
Starring: Lin Shaye, Josh Stewart, Kirk Acevedo
Genre: Horror/ Suspense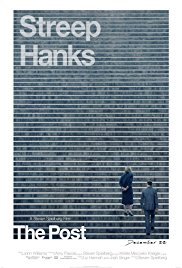 The Post (PG-13)- January 12
The Post follows the story of many newspapers taking leaps of faith in June of 1971. Papers like The New York Times, the Washington Post, and other major newspapers took use of their freedom of speech and reported on the Pentagon Papers and the massive cover-up of government secrets that went for four decades, and four presidencies. The film focuses directly on two important characters. Katherine Graham, played by Meryl Streep, who was trying to find her place as the country's first female newspaper publisher, and on Ben Bradlee, played by Tom Hanks, who was the paper's extremely driven editor. Together, Bradlee and Graham form an unlikely duo, as they are forced to make the decision of whether to support The New York Times and fight the Nixon administration's attempt to restrict the first amendment and take away the paper's ability to inform the people or stay away from any conflict.
Directed By: Steven Spielberg
Screenwriter: Liz Hannah, Josh Singer
Starring: Tom Hanks, Meryl Streep, Alison Brie
Genre: Drama/ True Story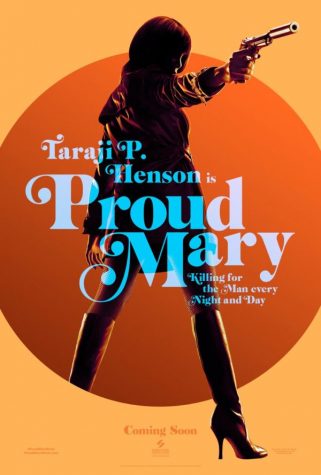 Proud Mary (NR)- January 12
Proud Mary is about a hit woman, Mary, played by Taraji P. Henson, who works for an organized crime family based in Boston. Mary's life turns upside down when she meets a young boy while a professional hit goes bad.
Directed By: Babak Najafi
Screenwriter: John Stuart Newman, Christian Swegal
Starring: Taraji P. Henson, Danny Glover, Margaret Avery
Genre: Action/ Crime/ Thriller
Maze Runner: The Death Cure (PG-13)- January 26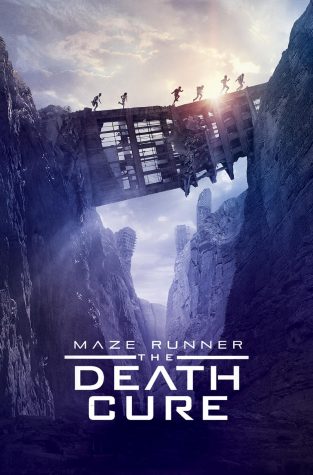 In the long-awaited finale of the Maze Runner saga, the main character, Thomas leads his group of escaped Gladers on their final, and most treacherous journey yet. In order to save their friends, they must break into the legendary Last City, a labyrinth controlled by WCKD, that may be the deadliest maze of all. And if they do make it out alive? They'll finally have answers to the questions they've asked since they first entered the maze.
Directed By: Wes Ball
Screenwriter: T.S. Nowlin
Starring: Dylan O'Brien, Kaya Scodelario, Thomas Sangster
Genre: Sci-Fi/ Adventure/ Fantasy
That may be only five of the big movies this month, but they all sound really good! Along with these big films, there are plenty more nationwide releases that just might float your boat. So, don't forget to comment what movies you're going to catch this month! And, without further ado, here's some more:
January 12
The Commuter (PG-13) (Suspense)
Paddington 2 (PG) (Family)
Saturday Church (NR) (Musical)
January 19
12 Strong (R) (True Story)
Forever My Girl (PG) (Adaptation)
Den of Thieves (R) (Crime)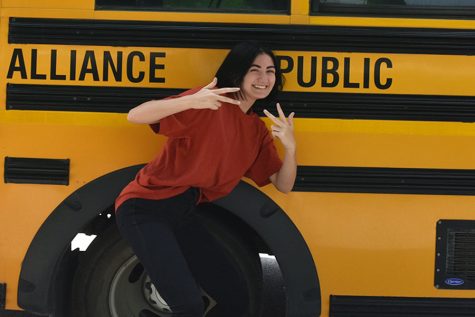 Margaret Hoff, Web Editor
Hello everybody. My name is Margaret Hoff and this is my second year writing for the Spud. This year, as a Junior, I have been promoted to Web Editor....