Upcoming Music: September 2017
Hang on for a minute...we're trying to find some more stories you might like.
Welcome back to the SPUD! This month there is a lot going on and everybody is busy living life to its fullest. Whether it's work, school or family and friends, everybody is busy this time of year. Over the summer, we saw new music from many artists both old and new. This month, we can expect music from many artists including: Gucci Mane, Macklemore, Echosmith, Jack Johnson, the Foo Fighters, Madonna, Miley Cyrus, Shania Twain and even Dolly Parton. So far, 2017 has been a year for new styles of music, so what can we expect for the last couple of months?
The National's seventh studio album: Sleep Well Beast
The National's newest album, Sleep Well Beast, is set to be released on September 8, 2017. The American indie rock band that originated from Cincinnati, Ohio has been active in the music industry for over 18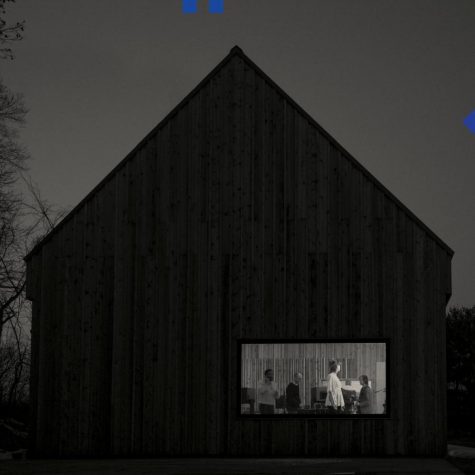 years. Their solo music careers started in the early 1990s, but the band did not form until 1999.
In the year 2001, the band's first ever album, named The National's, was released through the label Grassland Records. The band's first label was founded by the band's guitarists, Aaron and Bryce Dessner. The National is made up of five total members and ironically enough, the Dessner siblings are not the only set of brothers in the band. The band's percussionist, Bryan Devendorf, and guitarist, Scott Devendorf, have been in the band since the beginning like the other set of siblings. The fifth and final member of the band is lead vocalist, Matt Berninger. Together, the five friends have sold copy after copy with their hit rock sounds, so nothing less can be expected from Sleep Well Beast. This year's album will consist of four early release singles and eight unheard tracks.
Thomas Rhette's third studio album: Life Changes
Hit country artist, Thomas Rhette, will be releasing his new album, Life Changes, on September 8 through the label, Valory Music Group. The 27-year-oldartist is commonly associated with Brantley Gilbert,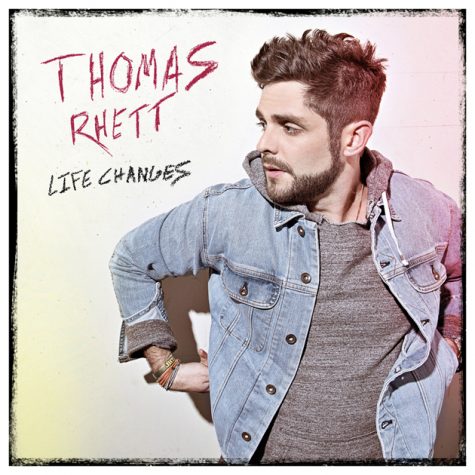 Florida Georgia Line, and Jason Aldean. If you are not a huge fan of country music, you might like Rhette's country, rock, and pop mixed sound. Some of his biggest hits included "Make Me Wanna", "It Goes Like This", and "Star of the Show". From the time he rose to fame in 2010, he has been one of the most sought after country artists, but now he is back. Life Changes will include the hit single "Craving You" feature Maren Morris. The single alone topped the US Country Airplay and the Canada Country charts. The duet will take the album's lead single spot over thirteen other singles. So I highly recommend any regular music listener to check out this artist and his newest album as soon as it hits the shelves in your local stores.
Fergie's second studio album: Double Dutchess
That's right. You read it right. Our girl, Fergie, is back with some more "Fergalicious" music on September 22, 2017.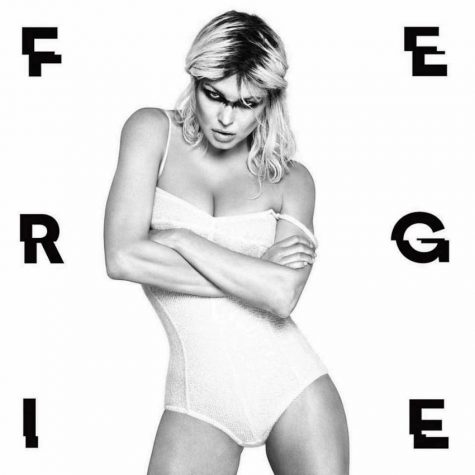 It has been over eleven years since we have seen Fergie working as a solo artist on her debut album, "The Dutchess". Now, she's screaming "Here I Come" as she tries for the top of all music charts this year. Through her solo hiatus starting in 2002, Fergie was the lead female vocalist for the band, The Black Eyed Peas. During her solo career, bandmate Will.i.am was often producing or a featured artist in some of her iconic tracks. You can hear people from different age groups listening to her chart topping hits "London Bridge", "Big Girls Don't Cry", and "Glamorous" on a normal day. Double Dutchess is only Fergie's second album, but after her success on her first, I can only imagine how her newest songs will boost her popularity and affect the music industry.
These are only three of the new possible albums this month, but If these specific albums do not appeal to you, I suggest you find an artist that interests you. When you find someone suitable to your interests, all you have to do is wait for some of their new music, download it onto you phone, and jam out. I can almost guarantee that within the next few months, there will be a list of songs that any person will love.
More Upcoming Music:
Espen Rud: Carla. The Fish – September 1
Paradise Lost: Medusa – September 1
The Script: Freedom Child – September 1
Galantis: The Aviary – September 15
Madonna: Rebel Hear Tour – September 15
Cradle of Filth: Cryptoriana – The Seductiveness of Decay – September 22
Dolly Parton: I Believe in You – September 29
Shania Twain: Now – September 29
Ne- Yo: Good Man – TBA