Upcoming Music: January 2017
Hang on for a minute...we're trying to find some more stories you might like.
It is officially 2017, the year that everyone has been eagerly waiting for. The past few months, the music industry has slowed down. With the New Year here and already off to a great start, artists will be in the studio, busy at work. So far, we can expect new albums from Major Lazer, Fergie, Tinie Tempah, Kehlani, Pain of Salvation, Big Sean, Overkill, Prince Royce, Little Big Town, and Kelly Clarkson in the first few months of 2017. For the next five months these artists, and many more, will be at the start of their journeys trying to sell some of the hottest hits that every teenager will blast on their radios for Summer 2017.
Pain of Salvation's Tenth Studio Album: In the Passing Light of Day
The Swedish progressive rock/metal band, Pain of Salvation is a one of a kind band. Most commonly associated with their broad range of vocals and and off-riff guitar work will be releasing yet another album.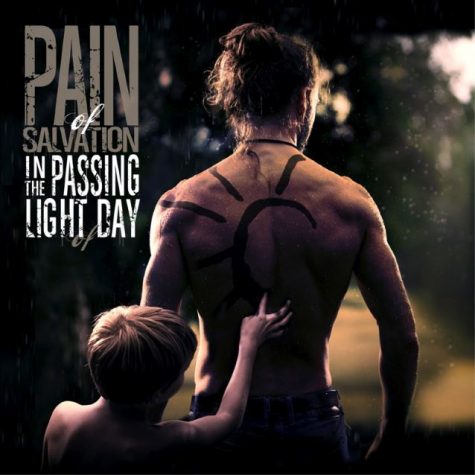 The hour, sixteen minute, and forty-six second long album, In the Passing Light of Day, is set to be released on January 13. The bands label, InsideOut, is dedicated to the style of music that they like to sell. With one of their most successful groups, they dig a little deeper on the meaning of music. Pain of Salvation is known to be quite an opinionated group and they are not afraid to express themselves through their music. The band's past, and future albums including In the Passing Light of Day, are dedicated to the issues they find to be of the most importance. Issues such as sexuality, war, the environment, the nature of God, humanity, and existence have all be present in previous records. This strong willed band and their passion for both their own personal views and music make this album worth the listen.
Kehlani's Debut Album: SweetSexySavage
Kehlani, originally from Oakland, California, was discovered in 2009 when her group, PopLyfe, auditioned for the sixth season of America's Got Talent. The group made it to the finals, only to finish in fourth place. After such an achievement, but defeat, judge Piers Morgan told Kehlani "You've got real talent, but I don't think you need the group". After America's got Talent, Kehlani left the group, following a series of management and contractual issues. Over the next few years, she was confronted with several offers and some rough patches in her personal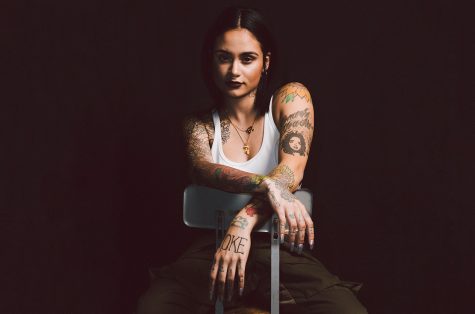 life. Later in Kehlani's life, she eventually released a solo track on SoundCloud, which opened new doors for her career. This lead to her getting some studio time and the recognition she deserves. She went on to open for G-Eazy, and collaborate with Zayn Malik, former member of One Direction. Kelhani also gained a great deal of popularity with the release of the movie, Suicide Squad. The movie's soundtrack consisted of her song, "Gangsta" and racked up over 100,000,000 views on YouTube. This month, Kehlani will be releasing her very first studio album, SweetSexySavage, on January 27. On November 26, 2016, Kehlani tweeted the name of her album on Twitter. She later described the album to have three main elements, as named in the album's title: sweet, sexy, and savage. Kehlani is an upcoming artist to keep an eye out for and is expected to become one of the hottest artists of 2017.
Train's Eight Studio Album: A Girl, A Bottle, A Boat
Well known for the six times platinum-certified national hit "Hey, Soul Sister", Train is releasing their eighth official album, A Girl, A Bottle, A Boat. The album will contain eleven known tracks. The first single,
"Play That Song", was released on September 29, 2016 to promote the album to fans all across the world. The album will also include "Drink Up", "Silver Dollar", and "You Better Believe". Though this album will not be underestimated, there is only one con to the release of yet another album. This will be the first album without lead guitarist and founding member Jimmy Stafford. Stafford will be missed on this album, but any Train fan, will be happy to know the current band members Pat Monahan, Jerry Becker, Hector Maldonado, Drew Shoals, Luis Maldonado, and an additional guest, Priscilla Renea, will not disappoint.
The number of albums released are skyrocketing. Artists from different regions across the world tested their sounds and music out in 2016 and now, the only thing left to do is to see what 2017 brings to the table. Will 2017 be the best year of music yet? We will just have to wait and see.
More Upcoming Music:
Brian Eno: Reflection – January 1
One Ok Rock: Ambitions – January 11
Blood Feast: The Future State of Wicked – January 13
Grave Digger: Healed by Metal – January 13
The xx: I See You – January 13
Firewind: Immortals – January 20
Lights and Motion: Dear Avalanche – January 20
Starset: Vessels – January 20
Fergie: Double Dutchess – TBA
Major Lazer: Music in the Weapon – TBA