Upcoming Music: December 2016
Hang on for a minute...we're trying to find some more stories you might like.
It's officially December and the freezing temperatures have set in. The rough weather is here to stay for a few more months until the days slowly start to get longer and we start to get warmer. Until then, we can stay under our heat blankets with hot cocoa on a cold winter night listening to either Christmas music, throwback songs, or new upcoming albums.
Avenged Sevenfold's greatest hits album: The Best of 2005-2013
Avenged Sevenfold's newest album is set to hit shelves on December 2, 2016. The Best of 2005-2013 will consist of the band's greatest hits. The album will not have any new music included, but it will take you for a walk down the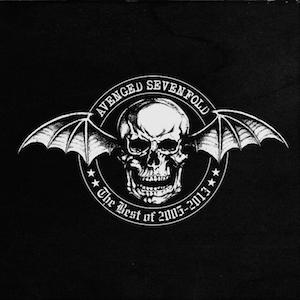 hall of memories with songs like "Bat Country", "Seize the Day", "A Little Piece of Heaven", and "Hail to the King". These four songs will be accompanied by fourteen other songs that are sure to remind you of those short car rides across town that your mom or dad turned up on the radio. With multiple bumps in the road that have come up, the label, Warner Bros., stills plans to release the album. Though the album will have multiple Avenged Sevenfold songs, the band has not endorsed nor supported the album's release. In early 2016, a legal battle between Warner Bros. and Avenged Sevenfold unfolded after the band abandoned Warner Bros. for Capitol Records. Despite all the issues and problems with releasing the album, it is still one to look forward to.
John Legend's fifth studio album: Darkness and Light
One of our favorite R&B and soul artists, John Legend, will be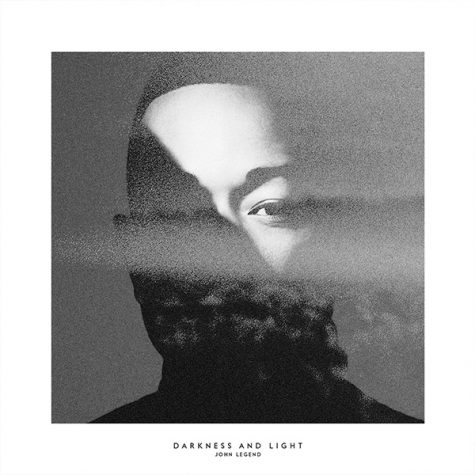 releasing his newest album, Darkness and Light. Featuring Chance the Rapper, Brittany Howard, and Miguel, this smooth flowing album promises to not disappoint. The album will be released to the public on December 2, 2016 from labels GOOD Music and Columbia Records. Legend strays from his normal theme, writing song after song for his wife, Chrissy Teigen, to writing his music about some proliferating issues is the world today, such as the politics. Those who enjoy Legend's normal style of music, will not go without hearing some of their favorite everyday John Legend themes. Darkness and Light will include "Right By You (For Luna)", a song dedicated to his daughter, Luna, with his wife, Chrissy Teigen. In total, the album will contain 12 singles including previously released, "Love Me Now" and "Penthouse Floor".
The Rolling Stone's twenty-fifths American studio album: Blue and Lonesome
Legends, Mick Jagger, Keith Richards, Ronnie Wood, and Charlie Watts, the band members of The Rolling Stones,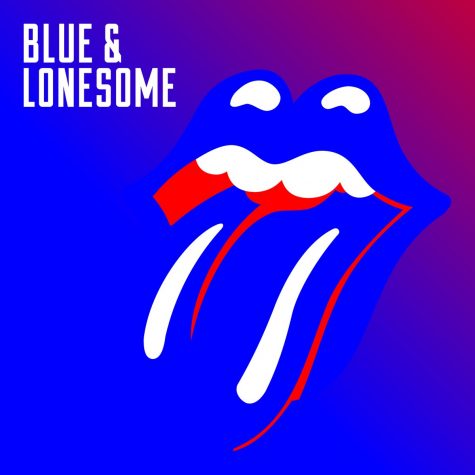 will be releasing their 23rd British and 25th American studio album on December 2, 2016. Blue & Lonesome is The Rolling Stones' first album to be released ever since 2005, but like Avenged Sevenfold's album, The Best of 2005-2013, this is not your normal cookie cutter album. Blue & Lonesome will consist of 12 covers by The Rolling Stones. Some of the songs to be expected on the album are "Ride 'Em on Down" by Eddie Taylor, "Hate to See You Go" by Little Walter, and "I Can't Quit You Baby" by Willie Dixon. All songs on the album are well known and, with the release of this album, The Rolling Stones will attract different audiences from all age groups to buy this album.
This month, there are not many albums to be released, most released by lesser known artists or older legends. Today's teenagers may not find an immediate interest in such different styles of music compared to today's music, but with such a wide variety of styles and genres that come with the music industry, December gives everyone a chance to discover a newfound taste in music. That's a wrap for 2016's music and can't wait to see what 2017 has in store for us.
More Upcoming Music:
Childish Gambino: "Awaken, My Love!" – December 2
Vaults: Caught in Still Life – December 2
J. Cole: 4 Your Eyez Only – December 9
Tech N9ne: The Storm – December 9
Tony Bennett: Tony Bennett Celebrates 90 – December 16