Upcoming Music: November 2016
Hang on for a minute...we're trying to find some more stories you might like.
The music industry is finally slowing down, allowing musicians and their managers to take a break from their tour dates and screaming fans. Though many artists are taking a breather and recuperating from their hard schedules, others are taking the opportunity to release a hit that will take both the charts and fans by storm.
Bruno Mars' third studio album: 24K Magic
Bruno Mars has a voice and a face that most people can recognize almost instantaneously. His extraordinary vocals and funky vibes make any Bruno Mars fan want to get up and make a fool of themselves as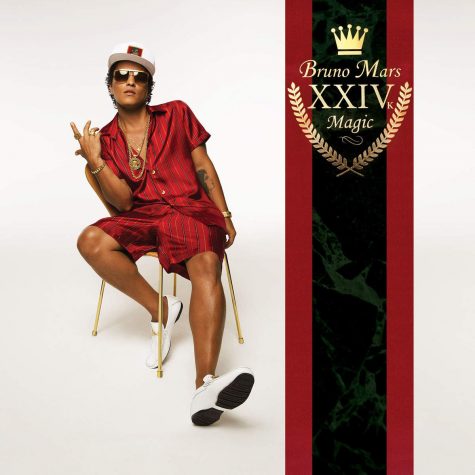 they dance along to his catchy rhythms. Bruno Mars is set to release his third studio album, 24K Magic, on November 18, 2016. "I want to write better songs, I want to put on better shows, I want to make better music videos. I want my next album to be better than the first and the second", the artist stated in an interview with that's Shangai magazine. Bruno Mars' fanbase, the "Hooligans", were teased earlier this week on Halloween, when Bruno Mars tweeted, "Maybe this week I release one more song off the new album, maybe…". A single tweet caused an uproar from the dedicated fanbase, leaving them thrilled and waiting in line to get their hands on this album.
Miranda Lambert's sixth studio album: The Weight of These Wings
RCA Records Nashville's most iconic girl power country singer, Miranda Lambert, will be releasing The Weight of These Wings on November 18, 2016. "Vice" was the album's first lead single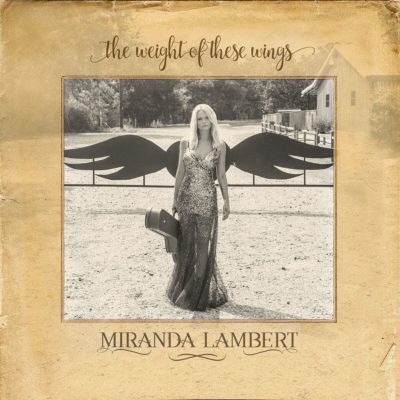 to be released and it sold over 291,000 copies, as of September 2016. It also reached the number two spot on the Hot Country Songs chart, proving that this album is bringing it. Miranda revealed in an interview with Billboard that she is nervous about releasing this album as she has not released much information. She has worked on writing and recording this album for over a year. This album is based on Lambert's breakup with famous country singer, Blake Shelton, and her current relationship with Anderson East. The album will consist of two different discs and twenty-four songs between the two. Though country music does not have the same free spirit meaning and vibe in late fall, early winter as it does in the summer, The Weight of These Wings will give you a little bit of your summer feeling back.
The Weeknd's third studio album: Starboy
The Canadian singer and songwriter, Abél Makkonen Tesfaye, better known by his stage name, The Weeknd, announced the release of his album, Starboy, on September 7, 2016. The album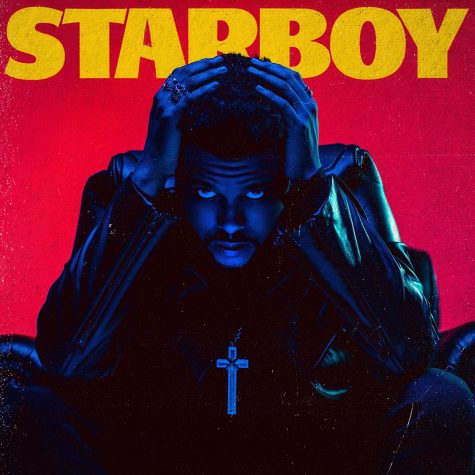 includes eighteen tracks, sixteen of which are unnamed. The album is set to take to the shelves of stores across the country on November 25, just in time for Black Friday. A few months after the release of Starboy, Tesfaye is set to kick off his 2017 world tour in Vancouver, British Columbia, Canada. Starboy: Legend of the Fall Tour has twenty-five set dates and is expected by fans all across the world to be one of The Weeknd's best live shows to take place. I am sure The Weeknd and all of his music after Starboy will continue to exceed our expectations.
This time of year is the the perfect time to choose your favorite songs, put them in a playlist, and play them on repeat. Winter is almost here, meaning you just need to curl up in bed underneath five blankets with hot chocolate or coffee and listen to the hottest songs.
More November Upcoming Albums:
Bon Jovi: This House is Not for Sale – Moved back to November 4
Nathan Sykes: Unfinished Business – November 4
Keke Palmer: Lauren – November 4
Dragonette: Royal Blues – November 11
Highly Suspect: The Boy Who Died Wolf – November 18
Little Mix: Glory Days – November 18
Metallica: Hardwired… to Self-Destruction – November 18
Kate Bush: Before the Dawn – November 25