Upcoming Music: October 2016
Hang on for a minute...we're trying to find some more stories you might like.
It's only three months away from the new year, and the fall weather everyone has been craving is upon us. Changes all across the music industry are a constant occurrence. For the past few months, artists have been going back to the older styles using less autotune and more natural vocals, while others are experimenting with new, modern ways of music. No matter what a musician does to improve their music in hopes of selling more albums, today's artists must being doing something right, their sales continue to rise.
Green Day's twelfth studio album: Revolution Radio
On October 7, Green Day is releasing their punk rock album, Revolution Radio, with a twist on it. The album is based on the recent violent events taking place in the United States. The lead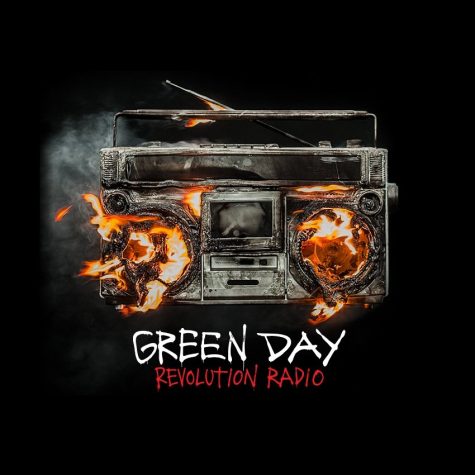 singer and guitarist, Billie Joe Armstrong, says that their previous albums have "absolutely no direction to them" and that the whole band wants more out of their music. The overall message of the music is not the only surprise Green Day has in store for us with this album. Guitarist Jason White is returning as an official tour member of the band. White has joined the band on stage or in music videos on and off over the last two decades and is an official member once again. The Revolution Radio Tour kicked off on September 26 with a sold out show in Columbus, Ohio. The tour has thirty-two set dates all across North America and Europe. Revolution Radio has been in production since 2014 following a short break and the release of their preceding tour; 99 Revolutions Tour. The Revolution Radio album will include songs, such as: "Revolution Radio", "Bouncing Off the Walls", "Outlaws", "Somewhere Now" and "Ordinary World". The punk rock band has a certain sound and rhythm in every song any person of any age group can rock to.
OneRepublic's fourth studio album: Oh My My
Rock pop band, OneRepublic is releasing their first album, Oh My My, since their previous album, Native, took to shelves back on March 22, 2013. Three years later and the fan base is thrilled to have a new album. "Wherever I Go" was the first song released from the album. It took the fifty-fifth spot on the Billboard's hot 100. "Future Looks Good"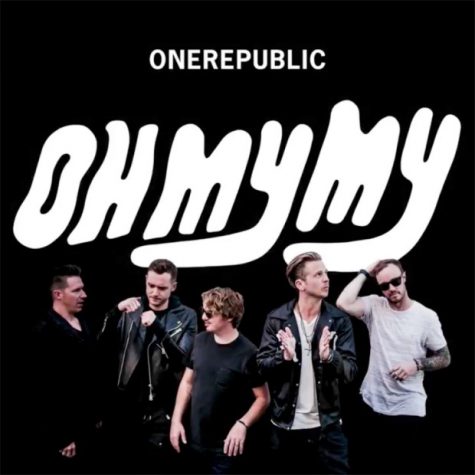 was released on September 8, 2016, as the first promotional single of the album.  The band consists of five total members, minus their touring member, Brian Willet. Lead singer Ryan Tedder, guitarist Zach Filkins, guitarist Drew Brown, drummer Eddie Fisher, and bassist/cellist Brent Kutzle hope fans will get an emotional response from their music, such as one of the band's biggest influences, U2. Ryan Tedder, released information about Oh My My during an interview with Wonderland Magazine. "You could do an entire album on a laptop" he stated as the biggest influence for the band taking a more "human" way of sound. The band wanted their fans to hear the authenticity of someone's real voice and real instruments. OneRepublic can achieve this through the multiple skills every member obtains. Every band member can play the guitar, drums, and percussion. Most can play the keyboards, bass, and piano. Zach Filkins plays the viola, Drew Brown, the marimba, and Brent Kutzle the cello. The band took a whopping eighteen months to record the whole album, but despite long wait, this album will cease to disappoint even the worst of critics.
JoJo's third studio album: Mad Love
The artist of the iconic singles, such as, "Leave (Get Out)", "Breezy", and "Baby It's You" makes her return, as a singer. JoJo, born Joanna Noëlle Blagden Levesque, released her first album at the age of twelve with her record label, Blackground Records. Her platinum-selling album, JoJo, started her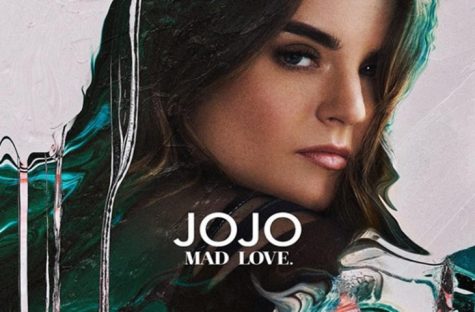 career and lead her onto going on her first official tour, The High Road Tour. JoJo eventually took up a second career as an actor, appearing in multiple films and tv shows. During this time, she kept up with her music career, but did not focus on it as much as before her acting career started. Over the years, JoJo has opened for other artists on tour and went on a few small tours herself, but she is making her official comeback with the release of her first album in ten years, Mad Love. Mad Love contains eleven tracks, featuring exclusive guests, such as Wiz Khalifa, Alessia Cara, and Remy M, who will be joining JoJo on a few of her songs. Any teen born in the 90s or early 2000s have had to heard of JoJo or at least heard one of her iconic songs, leading them to admire her supreme voice. JoJo's pop songs, with a hint of R&B, are catchy and are certain to make you want to sing your heart out.
Bon Jovi's thirteenth studio album: This House is Not for Sale
Bon Jovi consists of five current members. The lead vocalist Jon Bon Jovi, the pianist and keyboardist David Bryan, drummer Tico Torres, the lead guitarist Phil X, and the bassist Hugh McDonald make up the current members of the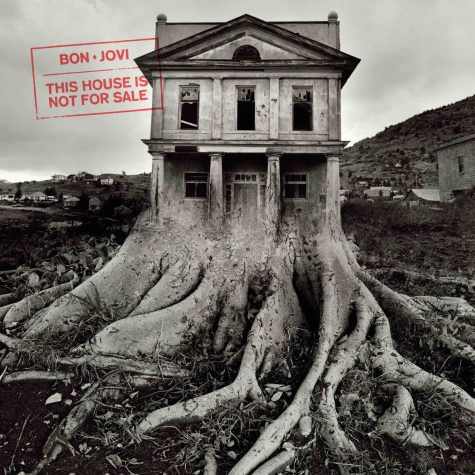 band. The band is legendary in the music industry, having influenced multiple artists and styles of songs over the years. The band started in Sayreville, New Jersey in 1983. The band has continued to be an inspiration for other rock bands and have lived up to the potential that fans and other musicians have made them out to be. Bon Jovi has gone on seventeen tours, been nominated for sixty-eight awards, and won twenty-two awards. The band's newest album, This House is Not for Sale, will impress fans from thirty years ago and from two years ago after the release of their last album, Inside Out. This legendary group is one of the most well known rock bands. Their biggest hit albums, Slippery When Wet, New Jersey, and Keep the Faith, introduced the band to all forms of audiences, young or old, and even some country based audiences when their 2007 album, Lost Highway, included some country sounding songs. Bon Jovi is truly one of a kind and deserves all of their success that they have gathered over the last thirty-three years. The band has never been a washout and it is easy to believe that they will continue to prove their worth.
Green Day, OneRepublic, JoJo, and Bon Jovi are only a few of the amazing artists releasing new music this month. The rest are a mixed variety of genres and styles, but are all some of the best and unique artists anyone has come to know.
More October Upcoming Albums:
Alter Bridge: The Last Hero – October 7
Daya: Sit Still, Look Pretty – October 7
Set It Off: Upside Down – October 7
Kings of Leon: Walls – October 14
Lisa Mitchel: Warriors – October 14
Lady Gaga: Joanne – October 28
Empire of the Sun: Two Vines – October 28
Tove Lo: Lady Wood – October 28