"Death" of a Hot Boy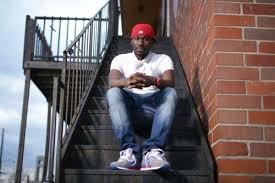 Early this month, shocking news emerged on the night of March fourth. Twenty-eight year old, Trentavious White, better known as the rapper, Bankroll Fresh, was gunned down at a recording studio in Atlanta, Georgia around eleven p.m. that Friday night. Atlanta police say that White was pronounced dead at the hospital. Police also said that they collected more than fifty shell casings inside and outside the recording studio. Even though it was close to two weeks ago, no arrests have been made. Investigators are still looking into the incident.
Stereotypical of the Atlanta hip-hop scene and the majority of people who become famous from there, Bankroll was such an influential artist. He had ties with artist all over the nation, but especially with artist from his home town. Big name artists like Gucci Mane, Metro Boomin, Bankroll's overseeing signer of his label, 2 Chainz, and even Zaytoven, all Atlanta residents, have been apart of collaborations with Bankroll Fresh.
Fresh first started in the hip-hop scene in 2014 under the alias Yung Fresh and early along appeared on multiple records created by Gucci Mane. After being noticed by more widely known labels, he collaborated with Mike Will Made It on the song "Screen Door," which arguably could be named his magnum opus. Young sensation, Metro Boomin, and Bankroll Fresh had been close friends before both of them became famous in the music industry. Metro has been making instrumentals for most of his life. At this time, he was only nineteen years old. Bankroll Fresh appeared on Metro's 2014 mix-tape "19 & Boomin." After this, everyone in the hip-hop world knew him by "Bankroll Fresh," and it stuck. Later in the year, he released his first ever hit of his own on the charts, "Hot Boy." He then released his first mix-tape, "Life of a Hot Boy," and in 2015, "Life of a Hot Boy 2," due to popularity.
After the shooting, many popular artist shared their condolences on social media and with the family due to close relationships with the artist. Big names all over, pertaining to music and not, all shared feelings on Twitter the next few days. DJ Drama, Fabolous, Peter Hollingsworth, Charlamagne Tha God, Big Boi, Pusha T, Ty Dolla $ign, Juicy J, 2 Chainz, and especially Metro Boomin were all hurting for the artist's family. Metro, having a close relationship with Bankroll before and all the way up to stardom, was the most obvious to showing his care for the artist and his family. He was silent and seemed to be in shock at first. Being one of the last ones to share with the world on social media, he had a lot to say.
"They took my brother Fresh and I'm hurt right now. Very hurt. Hurt is the only thing that's been on my mind and heart since I was in magic last night. Hurt was on my mind and heart when I woke up this morning. You always wanted to see us do good and be good. You used to tell us once you're good, then we're all good, and that you would do things the right way and not like the rest of these people. I'm hurt that music has made everything so different and affected all of my person relationships because of the high demand of work and the stress. But you were one of the few people that understood and still gave full support. I miss how fun and natural this used to be, before it felt like as much of a job as it does now. I miss recording songs at the house all night and you would just stay and sleep on the couch because you wanted to win as bad as I wanted to win. I hate how we did less and less as we both were getting more and more success. We were both so busy and never could even be in town at the same time anymore. But through that, you were still genuinely happy for me as much as I was for you. I've worked so much of the years and neglected my personal life so much that I feel alone at times now. I should have been there and you should have been here. I didn't even want to do all this Instagram typing, but love your family and friends and never take them for granted. Call them and stop texting and tweeting all the time. I'm only 22 and still growing and learning life. I love you and will always appreciate your love and support from day 1. #LONGLIVEFRESH."
The music industry is anything but normal. Death seems to be creeping around the corner for many artists. Drugs, violence, and music have been hand in hand for a long time. There have been too many deaths in music due to any of these situations. Talented people are leaving the world too early in their time. Coming from a hip-hop activist and someone who has lost a lot of people in their lives, the violence needs to stop. A lot of artists aren't even making it to thirty years old. I have always appreciated those who can make something of themself in music and still stay as humble as they are. Metro's words stand very true to me. Stay true to yourself. Keep your friends close and your family even closer. You never know when the last time you say goodbye to your family or friends will be. Cherish your life, at all time.