Upcoming Music: December 2015
It's finally December, and there have already been some very popular releases early in the month. From underground hip-hop to indie rock, this month is very spread out with popular artists. 2015 has been a very great year for music. This year, different genres started to show what progress they have made over the years. Variations of instrumentals, new styles, and better lyricism have been improved over the year. This is making 2016 looking brighter and brighter.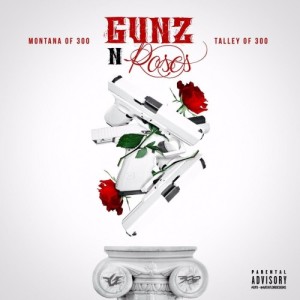 Starting the month off with some jaw-dropping verses, the 26 year old, Montana of 300, released his newest mix-tape "Guns n Roses" on December 2. The Chicago native seemed to have come up out of nowhere. All of a sudden every hip-hop activist was bouncing off the walls after every song he put out. "Guns n Roses" is a collaboration album with another Chicago native, Talley of 300. Both artists take the instrumentals and leave them with nothing. Their aggressive styles make this a project to watch for. Snapping on a beat is an understatement when it comes to the two, and will continue to be. Word of a new album in 2016 is already being spoken of.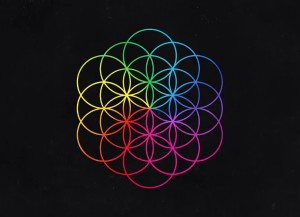 "A Head Full of Dreams," the seventh studio album from the wildly popular British rock band, Coldplay was released on the 4th. Both good and bad feedback has been voiced about the album. Rumor has it that this could even be their last album. Unlike their 2014 album "Ghost Stories," this may be hitting the opposite wall. "Ghost Stories was a very dark and muted album that spoke a lot about the recent split between lead singer Chris Martin and his now ex-wife. "A Head Full of Dreams" shows hope and joy from the group. Though it has been said that this could be the band's last album, they have done a wonderful job with this masterpiece.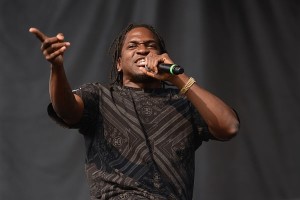 Rap "Superhero," Pusha T, has been buzzing around in the hip-hop world. XXL Magazine has been keeping up with Push after the interview claiming himself as "one of the last rap superheroes." With the release of the single "Untouchable" from his upcoming album "Darkest Before Dawn," the hype for Pusha T has suddenly reappeared. Fans have been waiting since his 2013 album "My Name Is My Name" for him to release his follow up project. Name suggesting, "Darkest Before Dawn," is intended to be a menacing, yet beautiful clash. "There's nothing low-key about it. I feel like the album is very aggressive and very abrasive. It jumps out at you. Lyrically, I'm always one for clarity and I don't think people will miss anything," said Push in an interview with Rolling Stone. The highly anticipated album will be released on December 18.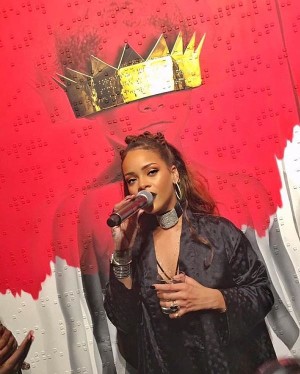 People of all ages are excited for Rihanna's newest album. "Anti" has been a highly anticipated album before ideas of the tour slipped out. Even though Rihanna announced the official tour dates for her Anti World Tour and has also started a promotional campaign with Samsung, there have been rumors that she hasn't even finished the album. Her assistants and managers are posting photos of her still in the studio. Though this might frighten some of the fans that she might not make the deadline, the album is expected to be released December 31.
From 2014 to 2015 has arguably been an even greater time for music since the '90's. Artists are starting to progress again; producers are constantly getting smarter and more technical with instrumentals, and over all are starting to show the reflection of the "golden age" of music once again. Talent and meaningful lyrics have seemed to fade away, become under rated even. There will always be those artists who don't appreciate the lyricism and may never progress, but the ones who do, will soon be the next big thing. 2015 was good to music, and 2016 is looking just as good.