Hip-Hop World Mourning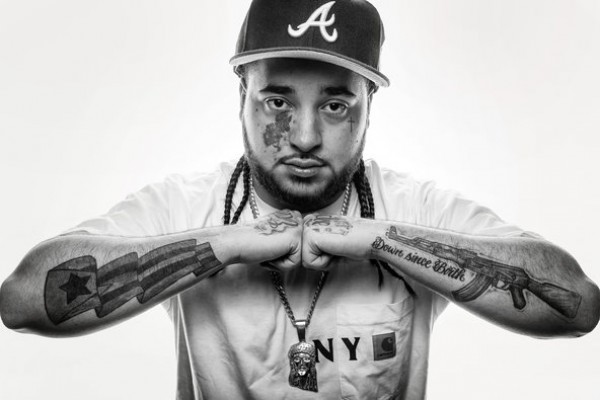 On Sunday, January 18, the hip-hop world lost a very iconic figure. Steven Rodriguez, better known as A$AP Yams, passed away on Sunday morning at the age of 26 years old. How he died is still unknown. Steven was a founding member of the popular Harlem-based rap group, the A$AP Mob. He was born to a Dominican mother and Puerto Rican father, but grew up in America on the southern edge of Harlem, New York. Upon hearing the news about Steven, lots of hip-hop stars had turned to social media to raise awareness about the loss of this young star. Artists such as Drake, each member of Flatbush Zombies, Azealia Banks, and two of Steven's most successful artists, A$AP Rocky and A$AP Ferg spread lots of emotion on sites like Twitter, Facebook, and Instagram.
Yams was not recognized as a famous rapper or making the instrumentals, but was the mastermind behind the A$AP Mob and the careers of A$AP Rocky and A$AP Ferg. In an interview with The New York Times in 2013, Yams said, "Rocky's like Luke Skywalker, and I'm Yoda." Being the producer of the brilliance behind the two rappers, Ferg and Rocky are both very disrupted in their work due to his passing. "You were the brilliant mind, you put us on game, you changed our live. You changed my life, you changed the world," Ferg wrote on in Instagram post.
For Rocky, also a young music star at the age of 26, it has been a very tough time with how busy he is. Over the past weekend, Rocky premiered his Sundance film, "Dope", which was directed by Rick Famuyiwa. The film was a hit during the Sundance Film Festival. People who attended the festival say that it might even win the audience award. In the film, Rocky plays a drug dealer named Dom, along with him are Zoé Kravitz, Keith Stanfield, and his ex-girlfriend Chanel Iman. During the film festival, he was found off on his own trying to collect himself. At the after party to "Dope", Rocky spoke to T Magazine about the passing of Yams. "I miss him. Yams was my Yoda. He's my brother. He left too soon, but I cherished every moment that I knew him." The interview stepped away from the passing of Yams, relaxed the tension a little, and moved onto Rocky's success in life other than hip-hop. They talked about his fashion line and how fashion has impacted his life, his Sundance Film, his musical influences, and even his comparison to hip-hop legend 2Pac.