The Importance of Martin Luther King Jr. Day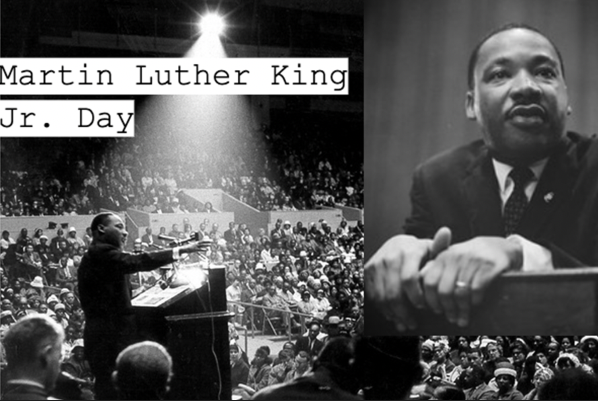 Martin Luther King Jr. was a famous black civil rights activist who was, unfortunately, assassinated. The shooting of Martin Luther King Jr. was very tragic. He was shot due to the color of his skin a day after speaking his famous "I Had A Dream" speech. Most people did not praise him due to his color. To this day, he is still spoken about for the work he has done for the civil rights movement. Because of this, January 17th is the day of remembrance for his death.
"I had a dream" was a very famous speech. He spoke the speech in front of thousands of people. It is the speech that most likely caused his death. Dr. King talked about how colored people are treated poorly. King called for civil and economic rights as to end racism in the United States. In the speech, MLK talked about the importance of checks. The declaration of independence states that all Americans were to be treated equally. MLK stated, "This note was a promise that all men – yes, black men as well as white men – would be guaranteed the unalienable rights of life, liberty, and the pursuit of happiness." MLK later stated, "Instead of honoring this sacred obligation, America has given the Negro people a bad check, a check which has come back marked insufficient funds." This stated that colored people were not receiving good checks. White people were getting paid more for the same amount of work put in.
As a reverend, MLK was in office from January 10, 1957 – April 4, 1968. During this time many people had hatred towards him. Tragically, MLK was shot the evening of April 4, 1968. While staying in a hotel in Memphis, he was shot standing on the balcony of the hotel. James Earl Ray was the suspect of MLK's assassination. Ray pled guilty. But, MLK's family does not believe Ray assassinated MLK. MLK's parents, Martin Luther King Sr. and Alberta William King believed Ray was set up to plead guilty to their son's murder.
The importance of MLK's speech is to teach people equality and the importance of why our lives must be lived intentionally and without regret. Martin Luther King had a lot of courage to stand up to people knowing everybody will have a different opinion due to different races. This is why Martin Luther King Jr. Day will always be important and keep students thinking to themselves about racism.