90th Academy Awards
Hang on for a minute...we're trying to find some more stories you might like.
On Sunday, March 5, the 90th Academy Awards were held. As many know, the annual award show, better known as the Oscars, hands out golden statuettes to the year's winners. This year, there were twenty-four Oscars handed out. Not only did we get to enjoy the satisfaction of seeing our favorite films, actors, and directors win a well deserved award, but we also got to see a lot of memorable moments on the red carpet.
The red carpet event started at 3:30 pm, giving the stars a chance to strut their outfit of choice before the show. During the event, the public picks the "best" and "worst" dressed of the night.
This year, the stars that were named best dressed, according to People Magazine, included Jennifer Garner, Lupita Nyong'o, Margot Robbie, Sandra Bullock, Jennifer Lawrence, Eiza Gonzalez, Gal Gadot, and Nicole Kidman. While other websites disagreed with People Magazine and named some of the preceding best dressed as the worst dressed, there were still many stars who dealt with backlash on their outfit choices. For example, Whoopi Goldberg, Adam Rippon, Viola Davis, Maya Rudolph, and Salma Hayek were all named worst dressed by Breitbart News and The Express Tribune.
After the red carpet event, the award show commenced when this year's host, Jimmy Kimmel, stepped onto stage. Not only was Kimmel the host this year, but he also hosted the Oscars last year. Considering Kimmel's comedian and host background with his own show, Jimmy Kimmel Live!, it was only natural that he started the show by welcoming the audience and then referring to the mistake in last year's show when the wrong winner was announced.
"This year, when you hear your name called, don't get up right away," joked Kimmel. "Give us a minute."
Kimmel quickly continued through his eleven minute monologue where he was continuously cracking jokes, congratulating people for a variety of achievements, and boasting about the historical meaning the show would have.
"Ceilings have been shattered. We have our first ever female nominee for cinematography, which is historic. So many of tonight's nominees are making history, " stated Kimmel.
Towards the end of the monologue, Kimmel reminded all of the nominees that they wanted the show to be shorter than in years previous and asked that acceptance speeches be short. He even offered a jet ski ride and a trip to the person who gave the shortest speech.
The awards were handed out to the respected winners and in between breaks, there were multiple musical performances. In total, there were six different numbers.
Mary J. Blige, who was nominated for two Oscars, performed "Mighty River". Common and Andra Day performed the film Selma's original track "Stand Up for Something". Mexican actor Bernal, singer Miguel and Mexican singer Natalie Lafourcade performed the song "Remember me" from the Oscar winning movie, Coco. Star Keala Settle performed "This Is Me" from the P. T. Barnum inspired musical, The Greatest Showman. Sufjan Stevens, an indie-rocker, performed "Mystery of Love" from Call Me By Your Name with St. Vincent, Moses Sumney, and Chris Thile.
The first five performances were all outstanding, but the last performance of the night was the most emotional. Eddie Vedder, an American musician, covered Tom Petty's "Room at the Top" during the memoriam segment of the show. The performance was not only a tribute to passed legend, Tom Petty, but it also honored the Academy members who passed away in the last year.
Eddie Vedder was not the only person who earned an emotional reaction from the crowd. Frances McDormand, who won best actress for her role in Three Billboards Outside Ebbing, Missouri, set the Oscar she just won on the ground before calling on all of the women in the room.
"If I may be so honored to have all the female nominees in every category stand with me tonight. The actors … the filmmakers, the producers, the directors, the writers, the cinematographer, the composers, the songwriters, the designers! Come on!"
As all of the women stood up to be honored by the crowd, McDormand expressed how she wanted everybody to understand that each and every person has their own story to tell. She continued on how there were a multitude of projects that still needed to be financed and encouraged each person to take that into consideration and do something to help.
"Don't talk to us about it at the parties tonight; invite us into your office in a couple days — or you can come to ours, whichever suits you best —and we'll tell you all about them, " McDormand stated.
From small jokes to emotional performances and dedications, the 2018 Oscars were a show that will go down in the history books. All of the nominees worked hard to prove that they had what it takes to be nominated for an award this year, but will they prove to be just as good in the coming years?
Best picture – "The Shape of Water"
Best actress – Frances McDormand, "Three Billboards Outside Ebbing, Missouri"
Best actor – Gary Oldman, "Darkest Hour"
Best director – Guillermo del Toro, "The Shape of Water"
Best original song – "Remember Me" by Kristen Anderson-Lopez and Robert Lopez from "Coco"
Best original score – Alexandre Desplat, "The Shape of Water"
Best cinematography – Roger Deakins, "Blade Runner 2049"
Best original screenplay – Jordan Peele, "Get Out"
Best adapted screenplay – James Ivory, "Call Me By Your Name"
Best live action short film – "The Silent Child"
Best documentary short subject – "Heaven is a Traffic Jam on the 405"
Best film editing – Lee Smith, "Dunkirk"
Best visual effects – John Nelson, Gerd Nefzer, Paul Lambert and Richard R. Hoover, "Blade Runner 2049"
Best animated feature film – "Coco"
Best animated short film – "Dear Basketball"
Best supporting actress – Allison Janney, "I, Tonya"
Best foreign language film – "A Fantastic Woman," Chile
Best production design – Paul Denham Austerberry, Shane Vieau, Jeffrey Melvin, "The Shape of Water"
Best sound editing – Richard King and Alex Gibson, "Dunkirk"
Best sound mixing – Mark Weingarten, Gregg Landaker, Gary Rizzo, "Dunkirk"
Best documentary feature – "Icarus"
Best costume design – Mark Bridges, "Phantom Thread"
Best makeup and hairstyling – Kazuhiro Tsuji, Lucy Sibbick and David Malinowski, "Darkest Hour"
Best supporting actor – Sam Rockwell, "Three Billboards Outside Ebbing, Missouri"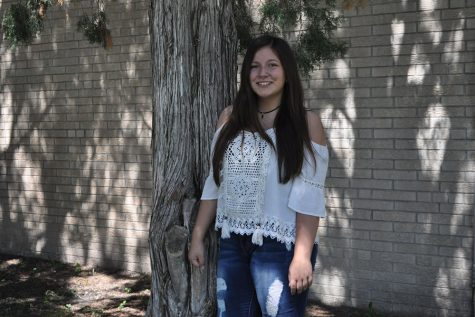 Sharia Williamson, Senior Editor
Hey! My name is Sharia Williamson. I am a seventeen year old student here at Alliance High School, and the senior editor, for the SPUD.

After I graduate...