The student section is a major part of the bleachers, it's full of freshman, sophomores, juniors, and seniors that are cheering on their players on the field or court! The student section is always fun to be a part of during these games, student council picks out different themes for each game for the student section to dress up for. Some of these themes are black out, camo, and jerseys. The student section always does an amazing job to follow the given themes.
Mr. Baker,the sports director, states, "The themes for various nights make it more fun for students. Our student section seems to enjoy following the lead from the cheerleaders on certain cheers."
The cheerleaders are always in front of the student section cheering on our team,but sometimes during breaks in the game, the cheerleaders go out to the court to do crowd involvements. AHS students are always excited to learn this short but fun crowd involvement and follow the cheerleaders movements. Makenna Haskall states, "My favorite thing about being part of the student section is when the cheerleaders go and do the little cheer. I like the stop and shake it one the best." Stomp and Shake It tends to be  the AHS students favorite cheer. Basketball season is coming up so the Spud encourages you to get out of the house and go support your alliance bulldogs by dressing up and sitting with your classmates while cheering your team on!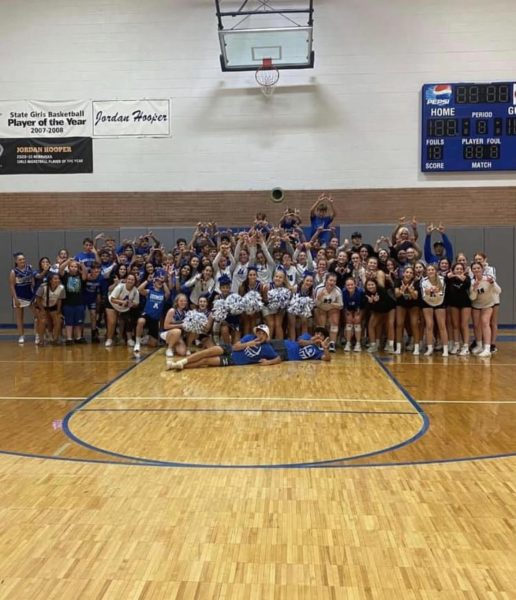 Story continues below advertisement