2021 Honors Convocation
The 2021 Honors Convocation took place on April 29, 2021. This event occurs to recognize students' academic achievement throughout the school year. Every teacher from each department honors students that have shown tremendous work ethic and have done the best in class.
The program started with principal Mr. George Clear welcoming the parents, students and other guests in attendance. He then announced the seniors, juniors and sophomores who received academic letters. There were 25 seniors, 40 juniors and 25 sophomores who received this honor. Assistant principal Mrs. Tera Digmann handed the students their letters and congratulated them with a handshake.
Mr. Nate Lanik then announced the special awards. The Omaha World Herald 2021 All Academic Program Honorable Mention went to Courtney Cox and Shaylee Messersmith. Annaka Digmann and Zane Stoike received the RYLA Award. Annaka Digmann also received the HOBY award. Steve Stanec and Luayne Weisgerber of the American Legion Post #7 awarded Bryson Darveu and Jackson Moomey the American Legion School Award and Cox and Calysta Tevino the American Legion Auxiliary School Award. The final three special awards of the night went to Messersmith for the Scholastic Excellence Award, Cox for the Semper Fidelis Award and Caeson Clark for the Distinguished Athlete Award.
The Family and Consumer Science department gave out three awards. Along with those, Mrs. Monique Elliot presented four seniors their FCCLA honor cords. The Industrial Technology and The Agricultural department gave out one award each. Two awards were given out in the Foreign Language department. In the Social Studies department, 15 awards were given. Along with the seven awards presented to students from the Science department, Ms. Laura Schroer also presented participation certificates to members of Academic Decathlon. In the Physical Education and Strength and Conditioning department, 11 awards were given out. Ten awards were handed out to a variety of students from the Business department. In the English Department, 23 awards were given. These awards were for both the first semester English classes and the second semester Pathway classes. Mrs. Kelsey Ramos, the journalism advisor, presented five of her journalists the Quill and Scroll Award. Mrs. Kathy Brock honored two of her annual students with the same Quill and Scroll Award, and two Outstanding Artists. The Math department handed out seven awards. Finally, Mr. VanTilburg gave out one Alternative School award.
The program ended with closing remarks from Assistant Principal Mrs. Tera Digmann. This was the shortest Honors Convocation to ever be held at two hour and ten minutes long.
The Honors Convocation is an important annual event to honor students who have dedicated a great deal of their time and energy to school, and being the best student they can be.
About the Contributor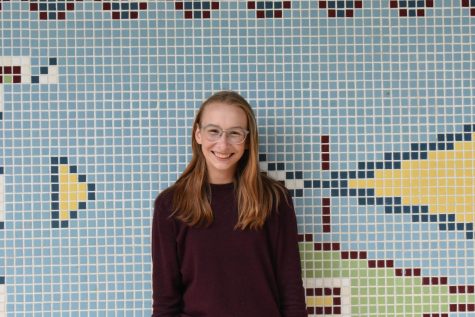 Morgan Moomey, Jr. Editor
Hey! My name is Morgan Moomey. I am the 16 year old daughter of Jeff and Nichole Moomey. My younger brother, Matthew, is a freshman this year. I am a junior...