Thoughts on the AHS pep band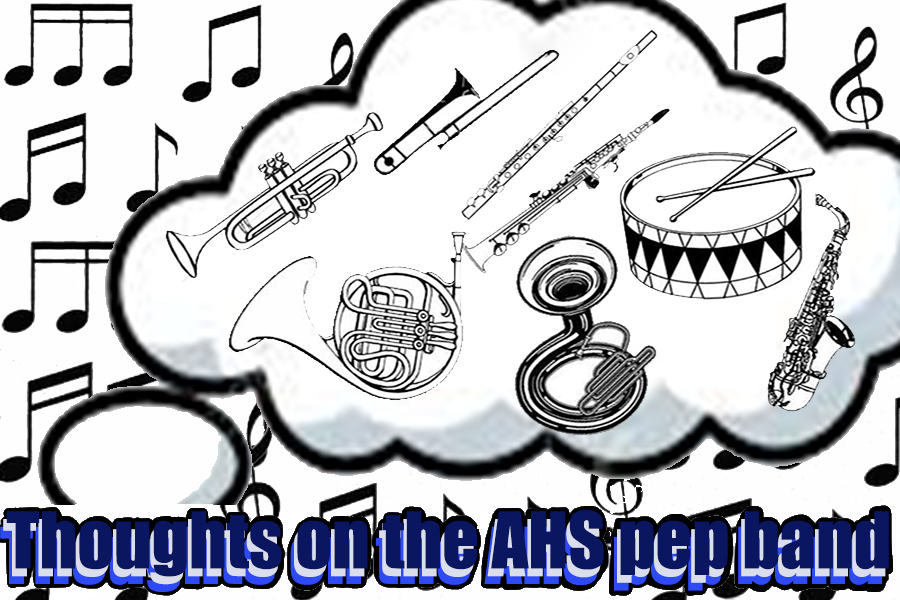 At almost every football or basketball game that takes place at Alliance High School, you can usually guarantee that you'll see the AHS pep band ready to play some upbeat music. Most of the music the pep band plays ranges from rock and pop music to music featuring jazz, R&B and funk.
Everyone has their own opinions about the AHS pep band. From a survey sent out to the students at Alliance High School, we got a little insight as to what those opinions are. This survey consisted of two questions, "What are your thoughts on the AHS pep band?" and "Do you enjoy having the pep band at games?"
68 students responded to this survey. Of these 68 responses, 58 of them were positive. A few of the responses said, "The high school pep band is really good at getting the crowds' spirits up and getting into the game," and "[I] Love it, they jam out and get the energy going," as well as, "I love it. It makes the games more fun and keeps us on our feet".  Most of the responses were that the students enjoy listening to the pep band and enjoy having them at games.
Two of the responses came from players themselves saying, "YES!! 100% because as a player I feel as if it really helps me get hyped for the game." and "Yes, I enjoy it especially when we are warming up for basketball games it is nice and gets the atmosphere going".
However, with every positive comes a negative. From the 68 responses, ten could be considered on the negative side. There were a few students who replied that they don't really enjoy having the pep band at games. With one response saying it was "unnecessary," and another response saying, "It's gotten worse over time" Though they thought the pep band has gotten worse over time they did say they enjoyed having the pep band at games. 
Out of the ten, there were five who responded that they generally didn't care for the pep band. This is because they usually don't go to games and they just do not like the pep band. 
A few other band members responded to the survey giving their opinion. Most of these members who responded said they enjoy playing pep and enjoy getting a chance to support the teams. On the other hand, there were a few who said that the pep band has caused conflicts with their personal schedules, which has put a dent in their feelings for pep band. 
After reading a few of the band members' opinions, Mr. Jeremy Eskam, the band director, was asked a couple of questions. One of these questions was "What are your thoughts about the AHS pep band?" Eskam responded with, "I think that our pep band helps to create an atmosphere here at Alliance High that energizes fans, pumps athletes up and satisfies visiting spectators in ways that are unlike anywhere else." Another question surrounded his hopes for the pep band, to which Eskam said, "My hope for the high school pep band here is that we can consistently provide high quality and musically accurate covers of classic and modern radio hits for the athletes and the Alliance community. Moreover, I want the band to have the musical power to take people back in time and/or to introduce younger generations to classic hits they would otherwise never hear."
When asking about Eskam's personal experience with pep band he responded, "My experience with the pep band here has been nothing short of amazing. I can't express how happy it makes me feel to see students loving to play music as much as they do when they are 'pep band-ing'! It's very easy to look forward to!"
The AHS pep band, as said by the students, is mostly enjoyed at games, they also believe they bring more excitement to the game. Overall the band members also enjoy getting to support the teams and will continue to cheer on the Bulldogs as their seasons come and go.
About the Contributor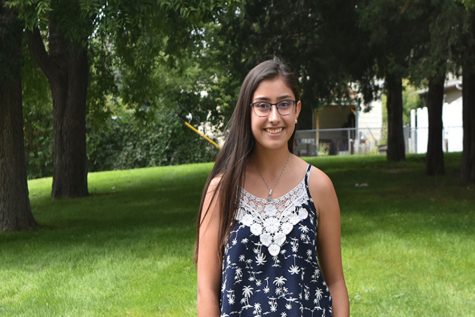 Yaasmyn Rodriguez, Staff writer
Hi! I'm Yaasmyn Rodriguez. I'm 15, a sophomore in Alliance. My parents are Angelica and Jaime Rodriguez. This is my 1st year writing for The SPUD,...