Raise Your Spirits With Spirit Week
Did you enjoy Homecoming week in the Fall? Dressing up as different Disney movie characters and going to school wearing pajamas was fun for most students. If you are one of those students, I have good news for you! There is a spirit week coming up next week!
Monday is going to be "Twin Day." Find matching outfits with friends, do your hair the same way, and I bet most people won't even be able to tell you apart. 
Tuesday is "Camo Day." Wear camouflage pants, sweaters, boots, or maybe even all of those combined.
Dress up as your favorite teacher on Wednesday! Many teachers are known for their unique style, so just go through your closet and look for what you can find that matches your favorite teacher's style.
Do you like looking at funny memes or vines on social media? If you do, Thursday is going to be the perfect day for you! It's "Favorite Meme / Vine Day," so bring your favorite memes to life by dressing up as the people in them.
On Friday, it's "Blue and White Day." I'm pretty sure everybody has some blue and white clothes in their closet, which is why these can be easy-earned points for the Class Points Challenge.
Everyone who dresses up will earn points for the challenge. Currently, the Freshmen class is leading. If you want your class to win, make sure you earn some points for your class by dressing up during Spirit Week.
On Saturday, January 25, the highlight of the spirit week is coming up: Fun Night. It starts at 7p.m. and ends at 10. Concessions will be open and there will be lots to dot like card games, board games, and yard games, table tennis, volleyball, and basketball. Come with your friends, challenge your teachers, and have a fun time!
About the Contributor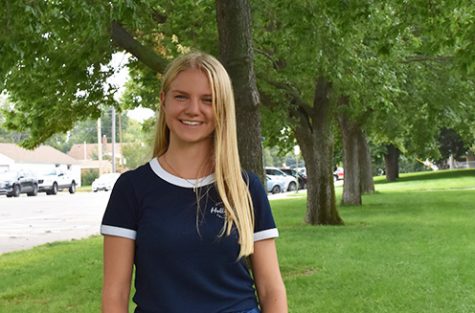 Lara Rieger, staff writer
Hey there! My name is Lara Rieger and I am a foreign exchange student from Germany. My host parents are Holly and Ronald Westemeier and I have a little...