One Act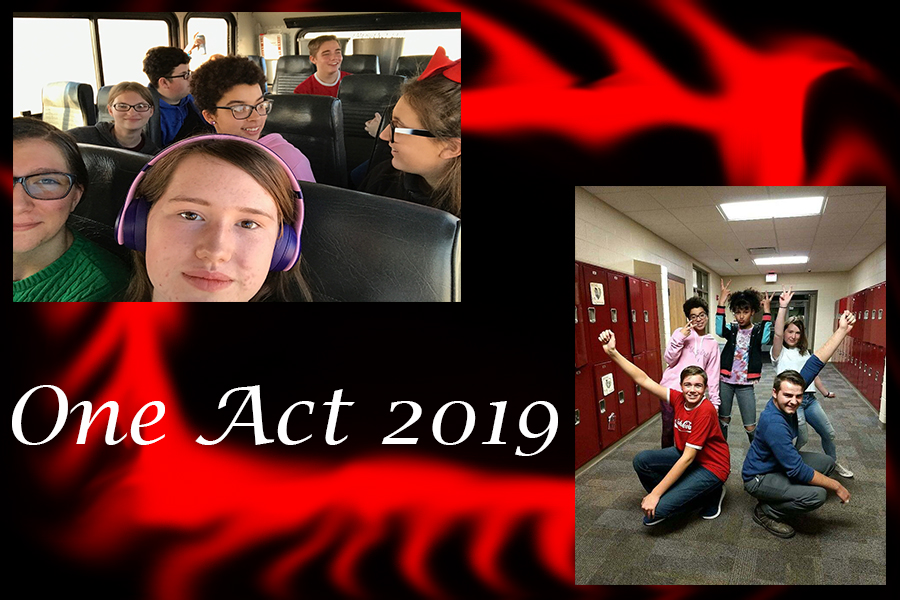 One Act is a short and simple play between 5 and 30 minutes in length. At AHS, the purpose of One-Act is to learn the art of theatre. You learn to cooperate in a group to create a story and bring it to life. Practices started in mid-September and will continue until mid-December. Practice is held every Monday and Tuesday from 6:45 to 8:30 and Thursday from 4:00 to 5:30.
This year's One Act is called "The Square." Mrs. Green explained the play as, "an allegory wrapped in a metaphor sprinkled with symbolism. It's about kids in a playground and they encounter a mysterious square on the playground. When the kids step into the square, it changes them." 
Allexis Rolstad, a senior at AHS, also gave her own description of the One Act play. She said, "The story takes place on a playground with kids, but it has a deeper meaning. It is supposed to represent the fighting and disagreements happening in the world right now."
There are sixteen students in One Act. When asked what's it like to do One Act, five students responded with, "It's very fun and exciting." When asked what their One Act experience has been like so far senior, Caleb Garcia said, "It has truly been one of my favorite clubs and activities in high school. It has helped me be prepared for my future education and career path in wanting to become an actor. One Act has become like a second family to me and I know that if I ever needed help or a friend, they would be there." 
Rolstad added "Throughout the four years I have been in One Act, I have made many friendships and I have learned so much. One Act practice has become a place where I can go to laugh and express myself. As a freshman, I was afraid of everyone. I really enjoy One Act. Getting on stage each year has definitely helped me to come out of my comfort zone and become more open when speaking in front of others. Joining One-Act was one of the best decisions I have ever made. Everyone is so accepting and we all get along. We are basically a family now.". Several cast members stated, "I enjoy acting." and "I love being on stage."
AHS One Act students had their first performance on Monday, November 18, in Sidney during the western Conference meet. The actors with speaking notes were Mareesa Buskirk as Suzz, Evan Hadden as Jeff, Brock Brass as Mike, Allexis Rolstad as Cheri, Christian Soriano as Drew, Tori Washington as Melissa, Caleb Garcia as Principal Shlvehey, McKenna Ruffing as Val, and Annaka Digmann as Vanessa. When they traveled to Sidney, seven students were given the Outstanding Actor Award. The outstanding actor award is given to students when the judges recognize students in each play who displayed quality acting skills. Overall AHS One Act was awarded third place.
One Act will have three public shows: Tuesday, December 3 at 7 pm, Thursday Dember 5 at 7 pm and a special matinee performance December 4 for the Alliance High School student body. The cast will then perform their show at district contest on Friday, December 6 with the hopes of qualifying for the state contest.
About the Contributor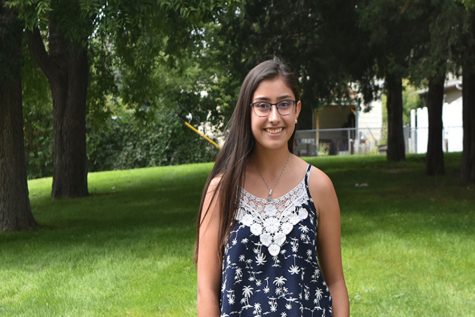 Yaasmyn Rodriguez, Staff writer
Hi! I'm Yaasmyn Rodriguez. I'm 15, a sophomore in Alliance. My parents are Angelica and Jaime Rodriguez. This is my 1st year writing for The SPUD,...