No State for Band.
Hang on for a minute...we're trying to find some more stories you might like.
The Alliance High School band was supposed to travel to Kearney for state marching competition this year. Due to a high number of ineligible students, the band, unfortunately, did not travel to State. The band has spent almost two months working on memorizing both music and drill sets. Band students were required to be at school as early as 7:00 AM. Their attendance was taken as part of their grade. Because of other students' inability to keep their grades up, the majority of students were unable to participate in what they had practiced and worked so hard for. Out of the 74 students in band, 17 of them were ineligible when the decision was made.
Mr. Eskam says, "I feel terrible. The amount of work we put in and all the hours spent coming in early was so much less than what I was anticipating. I felt helpless that we got to that point. I felt helpless that I had to make that decision. My hands were tied. But, the biggest emotion I felt was regret for all the students who put in the effort and wanted to go."
Not sure of what to do in order to prevent these kinds of situations in the future, Mr. Eskan states, "It needs to be an internal decision that the students make. Their priorities need to be on their grades they need to go home and get the homework done so they can participate in the fun stuff. We can't sacrifice rehearsal time to allow those students to make up work. I'm not going to try and change the rules because I think we do need to be held accountable and people need to realize that they have to get their work done."
"It's very unfortunate, and kinda disappointing cause it would have been awsome to have our school represented and have the kids go down and get to experience that and get to compete," said Ms. James. It's unfortunate for the students who put in so much work and effort, and then can't go. When asked how she felt for the majority students who did what was expected of them, Ms. James said, "I think it's no different from our sports teams who do the same, with our football team we have a lot of students unable to participate, they are letting their team down just like in band." 
State band would have been an amazing experience for the students, but unfortunately, they didn't get to experience it. Let's hope that the band can travel to State next year with another great show.
About the Contributors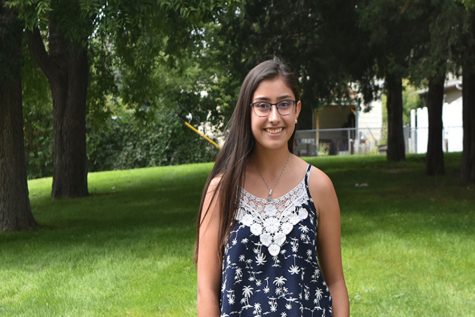 Yaasmyn Rodriguez, Staff writer
Hi! I'm Yaasmyn Rodriguez. I'm 15, a sophomore in Alliance. My parents are Angelica and Jaime Rodriguez. This is my 1st year writing for The SPUD,...