The Final Curtain Call
Hang on for a minute...we're trying to find some more stories you might like.
On Saturday, April 28, Kathy Lybarger, the longtime owner of 7th Street Dance Studio, took her final bow. This moment was tender and heartbreaking but was also full of hope and happy memories.
Earlier in the year, Kathy announced to her students that she would be retiring and selling the dance studio. To longtime students, this was a moment that they had always dreaded. Every student to pass through her doors had created memories with the teacher and could not imagine coming to class and not seeing Kathy's face.
However, it wasn't all bad. Kathy stated that the studio would be taken over by Lori Davis, the first student to walk through Kathy's doors.
There were two shows the day of the recital; the afternoon and evening shows. Students had been preparing to shed some tears once the final curtain was drawn, but nobody expected the ending they were given.
In previous classes, Kathy had prepared the students for their final bow, but when the time came every student was told not to because there was a surprise in store for Kathy.
Students that had previously taken classes from Kathy had gotten together and made a quick combination of moves to surprise Kathy. Each dancer dressed in attire that they had seen Kathy come to class in over the years. They presented the dance at the afternoon show and it left Kathy in tears.
When the night had finally come in the evening show, students said their thank yous and goodbyes to the teacher that had taught them so much over the years.
Kathy has left a permanent mark on the hearts of a variety of students and while she will be missed, every student knows that Lori will continue to teach students with the same kind of grace and integrity that has been passed down to her.
About the Contributors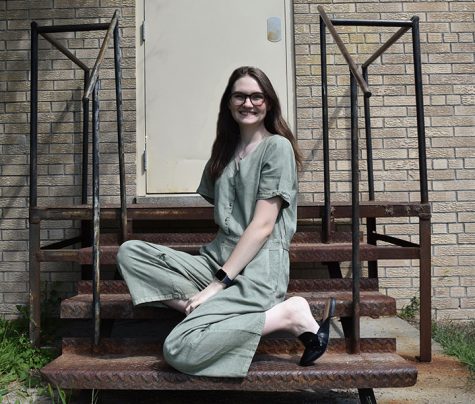 Aubrie Lawrence, Editor-in-Chief
Hi! I'm Aubrie Lawrence. This is my third year writing for the SPUD. I am a Senior here at AHS, and I am the Editor-in-Chief for the SPUD. I am the oldest...