Eyes of the Actor!
Hang on for a minute...we're trying to find some more stories you might like.
Have you ever wondered what it was like to be a part of the Alliance High School musical? Are there any preparations, or criteria you need to meet to be a part of it? This year Alliance High School will be performing James and the Giant Peach, and this is my perspective of preparing for the musical.
Musical season is one of my favorite times of year, even if it is one of the busiest. If you ever want to be in musical, you must go through auditions.This has always been the most nerve racking part for me.  It always gets my nerves going and it doesn't always end up how I want it. Always believing in yourself while auditioning is important, because if you are like me your nerves tend to get the best of you.
Now comes the waiting process, which isn't always fun. Usually the larger parts are given to seniors, because it is their last year, but it is still a bit of a rush looking at the cast list.
It is always fun to see what part everyone else receives and what you got. When the parts are given out, actors are given our scripts. I always love to read through the script to see what lines are who's and what set could possibly look like.
Practices can be very stressful in the beginning practices usually start with simple read throughs. Most everyone is required to come to these, and it is simply just reading the script with everyone and getting a feel for the way you are going to portray your part. These practices can last from  30 minutes to one hour. If we are on time and not falling behind on practices, these practices normally only last two weeks before, moving on to learning music and going to the PAC to practice on the stage.
Music is one of the most essential parts for the musical. Knowing your part is crucial, and if one person is singing their part wrong, it can ruin an entire song. It is extremely important you pay attention to these practices.
Adding the music and choreography to the acting can be difficult, but always ends up  turning out great. The ending is always the best time of the season because everything is finally coming together. All of the hard work is being shown through acting, and  singing that goes along with it. It is amazing seeing my fellow actors transform into their character, and make it their own. You finally get to see your hard work come to life.
The last two weeks before performance are the most stressful,especially to the actors. This time is called "hell weeks" by most, including myself. Almost every practice consists of running the whole show, and getting the set completely finished. By the end of these two weeks, everyone is extremely tired. Though it is extremely tiring, it is always worth it.
If you are ever considering doing musical, I highly recommend giving it a try. I've met so many amazing, kind hearted people through musical. Everyone feels at home in the music room, and it is a safe place for many students to bond and feel as if they belong. My life has changed for the better through my two years of being in musical, and I am so overjoyed that I have gotten to be apart of something way bigger than myself.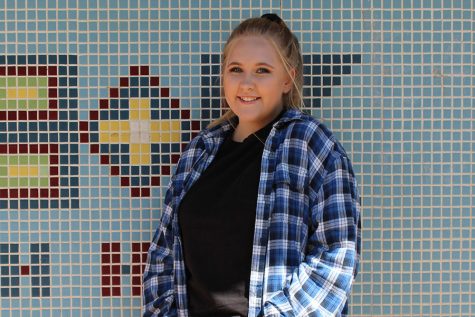 Mareesa Buskirk, Staff Writer
Hey! I'm Mareesa Buskirk. I am currently a sophomore at Alliance High School. This is my first year being in Journalism, and  am extremely excited for...