Key Club: Jars of Hope
Hang on for a minute...we're trying to find some more stories you might like.
Are you feeling down lately? If so pull out a motivational piece of paper from the Jars of Hope. The Jars of Hope will be out for use until about March.
"There are so many students that have things in their mind, they're worried, scared, anxious, or depressed. Well we just wanted to do something that would brighten their spirits if they were feeling that way because we never want anyone to ever think that ending their life is something that could possibly happen," states Ms. Smith.
When asked what inspired her for this project, she exclaimed that student was visiting me and they remembered an internet story that was going around about some kid that was going to come to school, give all of his books away, and commit suicide that night.The kid dropped their books in the hallway and some random student helped him pick the books up. That was the deciding factor that he would not commit suicide.
"I hope kids really see that they can anonymously pick a statement out of the jars and read it and believe that they truly do make a difference and that they truly are important to this world. Key Club's mission is to make our school, community, and our world better. I really think it starts with each one of us. I think our mission is to help everybody and I believe Key Club, the reason why we have 67 kids involved is because they truly want to make a difference," states Ms. Smith.
Experts say that most suicides occur in the months of January and February. Why is that? In the counseling world it's called, arsenic month. You can't get outside very easily, you're cooped up, the weather is horrible, you've just come off the holidays where maybe you didn't get to see family or it wasn't what you exactly thought should happen with family. So people get really down and depressed those months. These two months are very hard for individuals and Key Club just wants to offer some hope.
As the arsenic months come to an end and warmer months draw themselves nearer, we hope to see more people happy and joyful about life. Hopefully, the Jars of Hope will make a difference around the school and students will be more upbeat about life.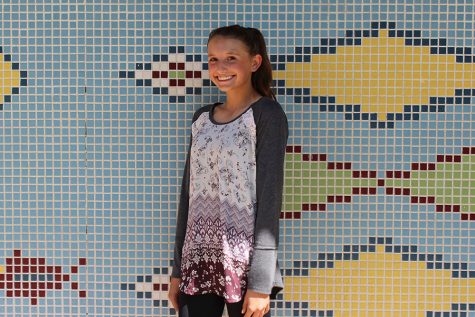 Taylor Manion, Staff Writer
Hi! I am Taylor Manion. I am a sophomore at Alliance High School. I am the daughter of Meagan and Klete Shrewsbury and Boone and Jessica Manion. I have...