Wrestling Builds Better Football Players?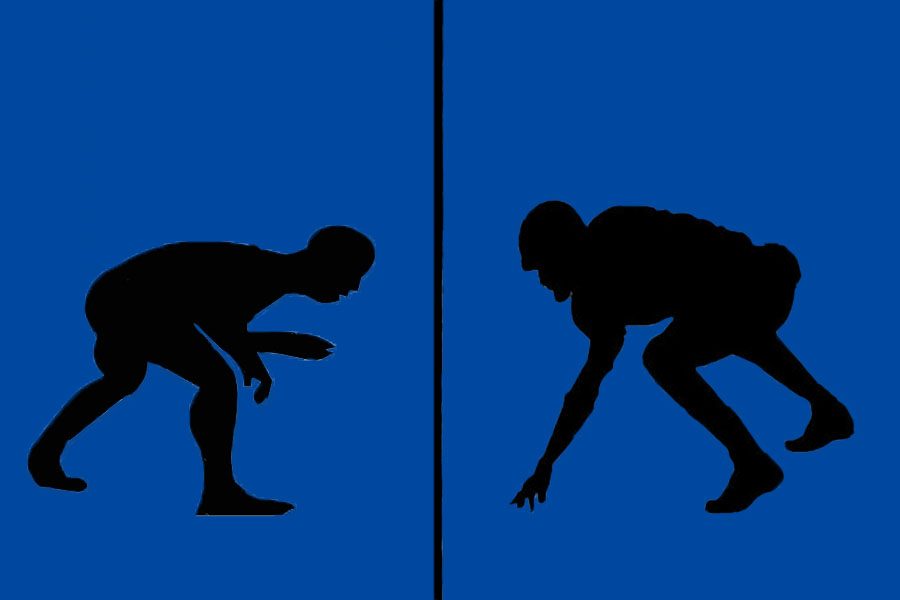 The football season is once again upon us; however don't be so quick to trade in takedowns for tackling. While sports like basketball and track can improve an athlete's agility and endurance, no other sport is as beneficial to a football player than wrestling.
Coach Chris Seebohm, head coach of AHS football, said "Wrestling teaches hip mobility and leverage, something that is critical in blocking and tackling. In that regard, wrestling does help football players. I want football players to participate in multiple sports throughout the school year, period. Basketball is also a great sport for hand-eye coordination as well as agility. If football players can contribute to the basketball team, great If they can't, I would much rather have them wrestle instead of doing nothing. I am a proponent of participating in as many extra-curricular activities as possible. I don't want players that specialize in football. I want players to work hard for their school and teammates in as many areas as they can."
Football is a game of fundamentals that requires muscle memory and repetition. Both wrestling and football coaches agree that one sport can benefit the other no matter the athlete's position.
Coach Nicholas Myers, head coach of AHS wrestling, said "Absolutely, wrestling builds better football players. It teaches you to maintain athletic positioning and how to use your hips for power. The higher you go in level, no matter the sport, the more apparent lower body fundamentals and footwork become. Wrestling's benefit is also unmatched for lineman on either side of the ball when it comes to hand-fighting. Wrestling also shapes teammates much like football does. There is accountability that goes with knowing you're going to do your job on every snap, just like there's an accountability to your teammates that once you step on the mat, you are going to do your best to score points. There's lifting in the summers and morning, meetings, meals, bus rides, and study halls. Through all of these, a team is built. Each individual is provided the opportunity to shine and let their personality and skill be set on display. Your leaders do not have to be your top performers. Teammates will respond to genuine leadership and caring for one another, no matter who speaks it. I would love it if more football players wrestled! It will get you in better shape and hone your competitive edge better than anything else you could do. There can be skills learned in wrestling, both athletic and mental, that can easily be transferred to football."
A wrestler learns to keep their hips low for leverage, a skill required in any football position, especially on the line. Wrestling teaches excellent footwork that will improve any football players skill when blocking, tackling, throwing or catching the ball, and playing defense. For those who only play football and want to improve at their sport, you should think about adding wrestling to your athletic resume. Those who lift, and wrestle will have an edge on someone who only lifted in the off season. They won't have an edge on someone on physical skills, but they will be mentally tougher. Wrestling teaches self-control, discipline, ambition, and dedication. Someone who wrestles will naturally be mentally tougher than someone who has never wrestled before.
About the Contributor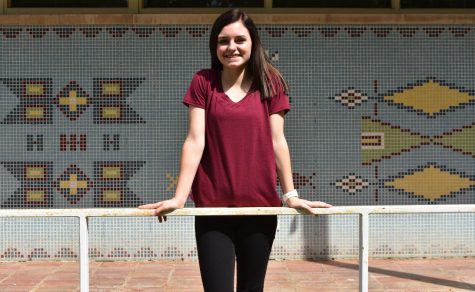 Nikki Haller, Staff Writer
Hi everybody! I'm Nikki Haller. I am a sophomore at AHS and this is my first year writing for the SPUD. I am the 15 year old daughter of Tonya Haller and...