Alliance Christmas Parade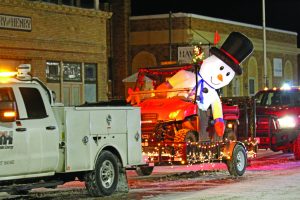 On November 30th the Alliance community came together, to celebrate the Christmas parade. The parade ranged from 5:30 P.M. to 6:00 P.M. followed by Alliance High School caroling in the mini park. The parade ranged with many companies coming together and showing off their parade floats, consisting of Santa, elves, and reindeer. The Christmas parade comes around every single year, to hold a special event in the community.
     Many families come around to watch the parade take place. Some would say the parade would bring them joy, while others just go for the candy. As the community of Alliance comes together to celebrate the parade The Chamber serves hot chocolate and cookies. The parade is a big event for many, as many families come together to celebrate the start of December! The SPUD wants to give a big Merry Christmas.