Chance Englebert: The Search Continues
Hang on for a minute...we're trying to find some more stories you might like.
On July 6, 2019, 25 year old Chance Englebert walked away from a family home in Gering, Nebraska, and never returned.
Englebert was living in Moorcroft, Wyoming at the time he went missing. He was visiting family with his wife, Baylee, in Gering. Together, Baylee and Chance have a newborn son.
Reports state that Englebert left the family home in the evening after an argument. He left home to go on a walk, but later in the night a storm struck. It has now been two months since Englebert went missing, and there have been many people working together to find him. His parents, family, and friends have done a lot to make sure his story is being promoted and heard. There is a Facebook private group called "Let's start with Chance," the group has 8.4 thousand members. Many members have posted pictures of Englebert that people can share and extra articles for information, and many search parties have been conducted. There are also maps of the surrounding areas with outlines of where to search for Englebert. There are also sites where people can donate to the family and the search party.
People of Nebraska and Wyoming have come together to search for Englebert. The occurrence has gotten out so far that even NBC Dateline did a story over it. NBC said in their article, "Chief George Holthus said the search efforts have included 147 people participating in ground searches, 2,400 acres searched, 18 agencies involved, Air Link logged 280 miles and the Nebraska State Patrol helicopter logged 100 miles." There has been a lot of effort and work put together from locals, but still, nothing has yet to be found.
Englebert is not the only person who went missing around the Gering area. According to internet sources, there are eleven people missing from the Gering, Scottsbluff, and Minitare area. There are posters, pictures, and extra information detailing each person who is missing. Many of these people are not being publicized as much as Englebert has been, but people can search on the Nebraska State Patrol website and find missing people. These situations are close to home in small town Nebraska, and we never think it could happen here.
About the Contributors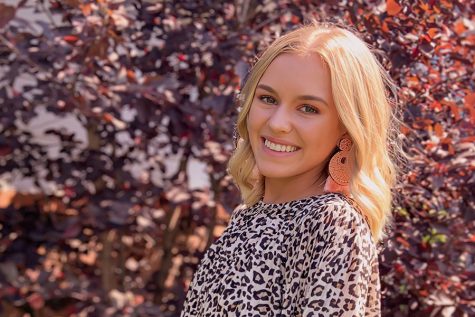 Maycee Quick, Editor
Hello, I am Maycee! I am a senior at Alliance High School, and this is my second year writing for the Spud! I am the daughter of Tara and Deon Quick. I...