Alliance FBLA Wins Best of the West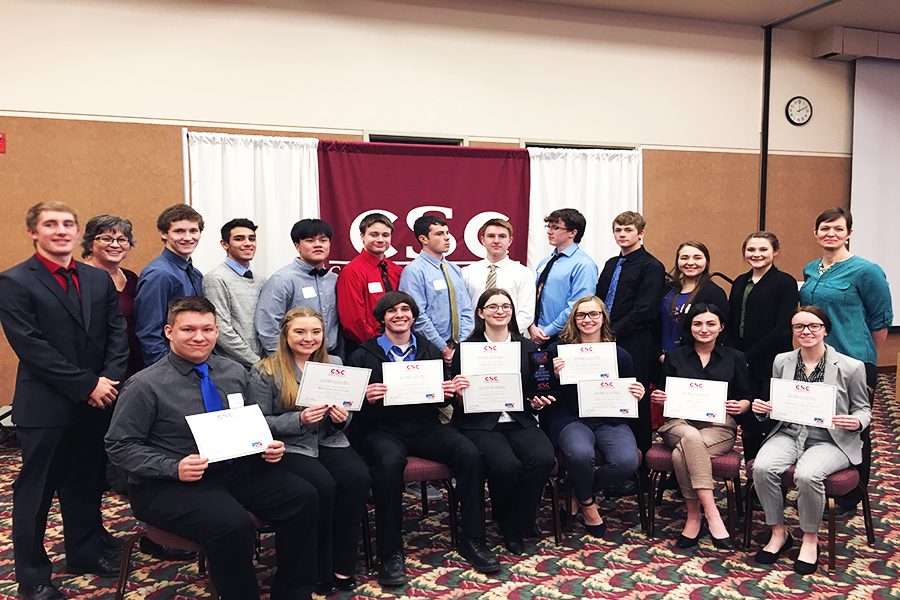 Wednesday, January 30, the Alliance Chapter of Future Business Leaders of America travelled to Chadron State College to compete in the 2nd Annual FBLA Best of the West competition.
A total of seven schools went to compete including: Alliance, Arthur County, Bridgeport, Chadron, Hay Springs, Hemmingford, and Ogallala. With a total of 109 students in attendance, this year's competition was a lot bigger than last year's.
The day started at 9 AM for the Bulldogs and most of the kids were nervous. Almost all of the students who competed were new to FBLA and had never experienced the testing process. They only knew what the returning students had told them.
Advisors of the Alliance FBLA team, Mrs. Harris and Mrs. Stark, were very confident in their team. Before the competition, Mrs. Stark said, "I was very confident, knowing that we took second place last year." She went on to explain that Chadron has had their FBLA program for a long time and smaller towns brought a lot of kids, so she had some worries about the competition.
After the tests, the students were full of mixed feelings. Some thought they did very well while others felt as if they did horribly. Right after the students got out of the testing room, they would all ask each other questions, such as "Did you put a lot of D's towards the end," or "Did you notice a lot of repeat questions?"
The Alliance chapter of FBLA knew that Hemmingford was gunning for them, as their one and only goal for the day was to beat Alliance. Because most of the students were new to the Alliance chapter, their plan was to do their best, not knowing what their best would end up being.
As the results from the tests came in, students from Alliance were excited yet nervous. For a few of the tests, no one from Alliance placed or was entered, which unnerved some students that waited anxiously in their seats. Finally, more Alliance names came across the projector screen.
Jensen Curtiss came in first in Business Calculations, and Colby Burri placed third. Eric Pollack placed second in Business Communications while Magi Hoff also placed, coming in fifth. Kelsey Horton placed first in Intro to FBLA as well as third in Intro to Business. Izzy Middleton got first in Personal Finance and Jensen Curtiss and Brionna Schafer followed close behind in third and fourth place, respectively.
Eric Pollack, a senior, was surprised when his name was called for second place. He said, "I had no idea what to expect this morning and am very shocked that I placed, let alone got second." This is Eric's first year as a member of Alliance FBLA.
Knowing how well Alliance FBLA did last year and their performance at state, the team brought some returning experience with them. "There is also some excitement to see how well the new kids will do, and they did phenomenal," Mrs. Stark explained.
After the final competition results came in, everyone fell silent. Finally, it was announced that Hemmingford came in third place as a team with 54 points.
"The next two teams were very close, with only a two point difference," the announcer said while everyone waited in silence.
Knowing that they were going to be the top two teams, the Chadron and Alliance teams were all on the edge of their seats. Finally, Chadron came across the screen with 62 points, quickly followed by Alliance in first place with 64 points.
The Alliance chapter of FBLA will compete in Omaha this March at the State Leadership Conference, hoping for more good results.
About the Contributor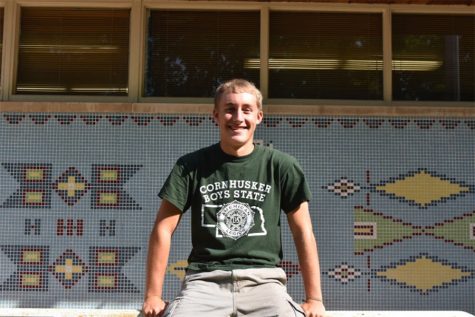 Zachary Placek, Senior Editor
Hello, I am Zachary Placek. I am a senior at Alliance High School. This is my second year on the SPUD, and I am our Senior Editor. Last year, I competed...