The Stanford Whiteboard Controversy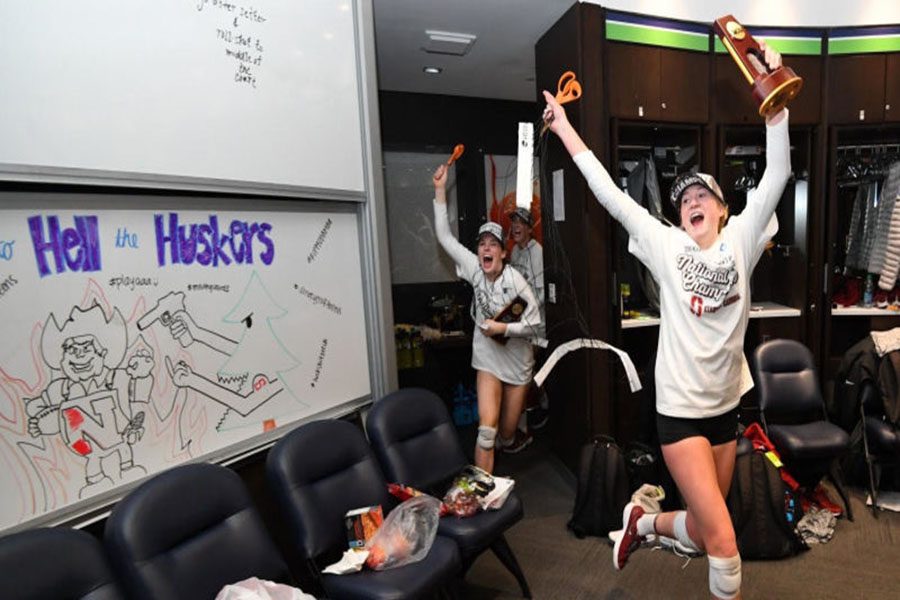 Soon after the top-ranked Stanford Cardinals won the national volleyball championship over the Nebraska Huskers to claim their eighth title, NCAA Volleyball posted a celebratory picture from inside their locker room.
This picture showed the girls running into their locker room with their trophies and scissors, (which is very hazardous) in their hands; however, controversy began when viewers noticed that in the back there was a drawing on the whiteboard. This drawing depicted the Stanford Tree, the university's mascot, making crude gestures toward Herbie Husker. The tree is seen flipping off and pointing a gun at Herbie Husker while Herbie is on fire, along with the phrase "to Hell the Huskers" along the top of the drawing.
After seeing the drawing, Khloe Felker, a junior, mentioned, "you would think that since they went to the championships they would have more class." Maybe, this was something to hype up the team, but as Khloe stated, it does seem very out of line and unnecessary.
This incident resulted in an apology from Stanford Athletics Director Bernard Muir, "We are aware of a picture taken in our team's locker room following the NCAA Women's Volleyball Championship and posted on social media. The image in the background of the picture is unacceptable and does not reflect the values of Stanford University. We have reached out to our colleagues at Nebraska to express our sincerest apologies to the university and its women's volleyball program. We regret detracting from what was otherwise a great night for the sport of women's volleyball." This enraged some, but also seemed like a sincere and comforting apology to others.
Those who were enraged were upset because they did not believe the athletics director should be the person addressing this incident, and that it should be the coaches and players themselves. People think the creators of the drawing should be the ones apologizing for it.
Payton Weber, a junior, feels that the drawing was "unsportsmanlike" and that they are supposed to be "the best of the best" and it was a situation that was just uncalled for.
The next day, the NU athletic department spokesperson said that Nebraska had no comment on the issue.
The image and tweet were quickly deleted after Twitter users started being critical toward the drawing, but once something is out on the Internet, it usually finds a way to stay out on the Internet; therefore, despite the NCAA's best efforts this picture has been seen and retweeted over thousands of times in just a few days.
About the Contributor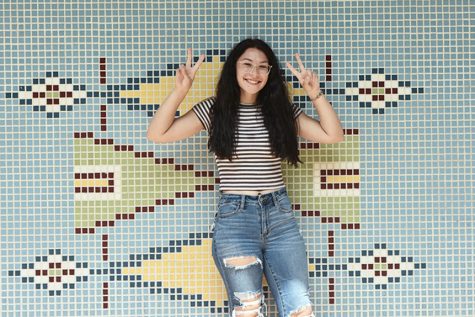 Thalia Gonzalez, Editor-in-Chief
Hey guys! I'm Thalia Gonzalez. This is my third year writing for the SPUD and my first year as Co-Editor-in-Chief! I am the only child of Tony Gonzalez,...